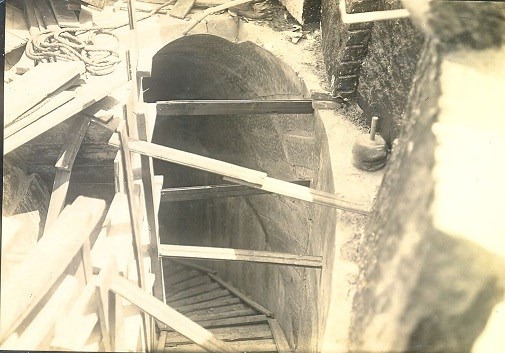 At Perry's Victory and International Peace Memorial we strive to be fully accessible. However due to the historic nature and construction of the Memorial not all of our facilities are fully-accessible.
Visitor Center
The visitor center has a fully‐accessible front entrance and restrooms. The park's 15 minute film about the Battle of Lake Erie and the War of 1812 is open-captioned and equipped with an assistive listening system to assist visitors with hearing loss. These receivers are available on request by asking the Ranger or Volunteer at the Information Desk.
Memorial
The Memorial has limited accessibility. While there are restrooms in the base of the Memorial, only the restrooms in the Visitor Center are fully-accessible. Plan your ascent to the observation deck with this in mind. The Memorial itself is not fully accessible. Visitors must climb approximately 5 steps to get on Lower Plaza and approximately another dozen steps to get to the Upper Plaza. From the Upper Plaza there are 37 narrow curving stone steps built inside the Memorial to get to the Lower Elevator Landing. In the summer there can be anywhere from a 5 to 45 minute wait to get to the elevator with much of this time waiting on stone paving. There is a landing with a bench halfway to rest. If taking steps or long periods of standing are an issue for you, we would encourage you to visit the fully-accessible and climate controlled Visitor Center while the rest of your party visits the Memorial.
Service Animals
Service Animals are welcome in all park facilities.