Visitor Center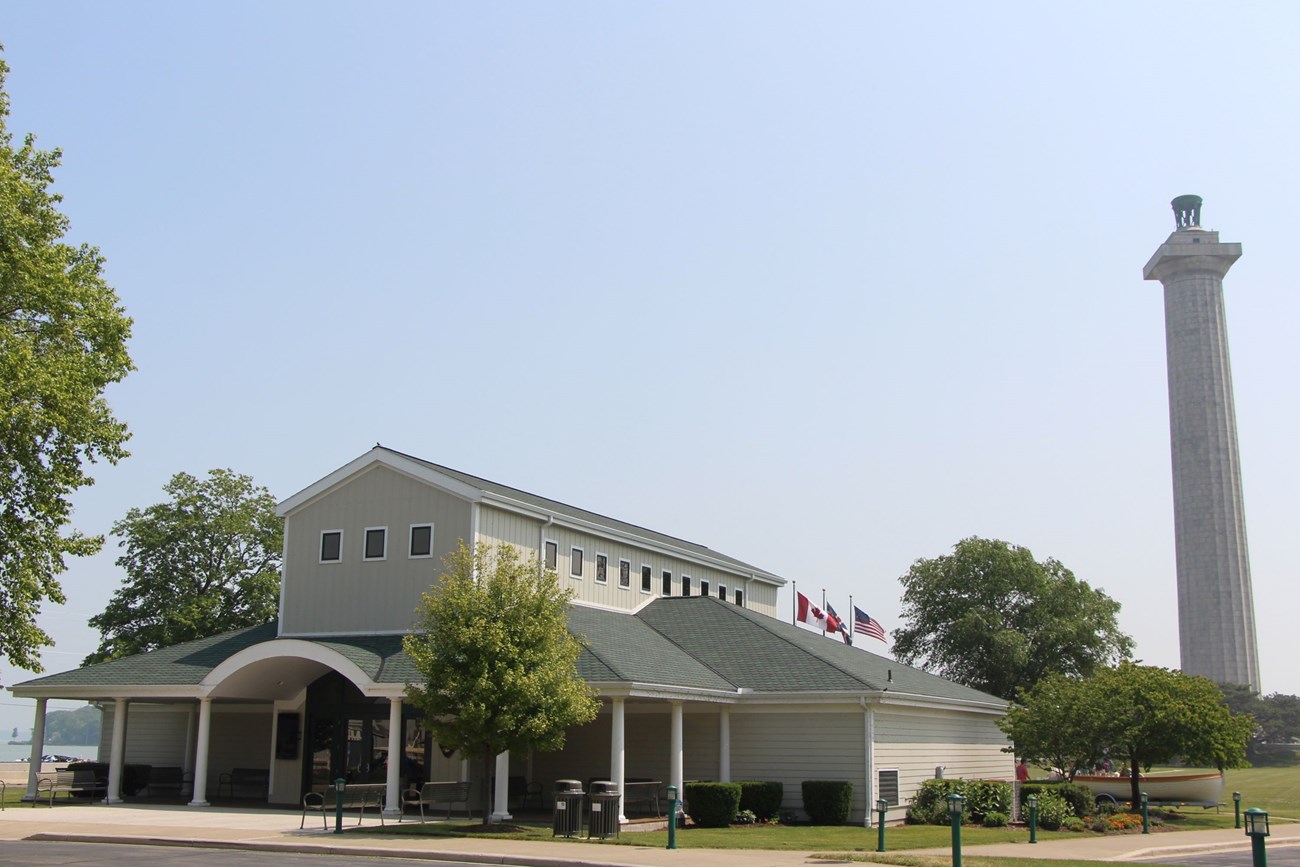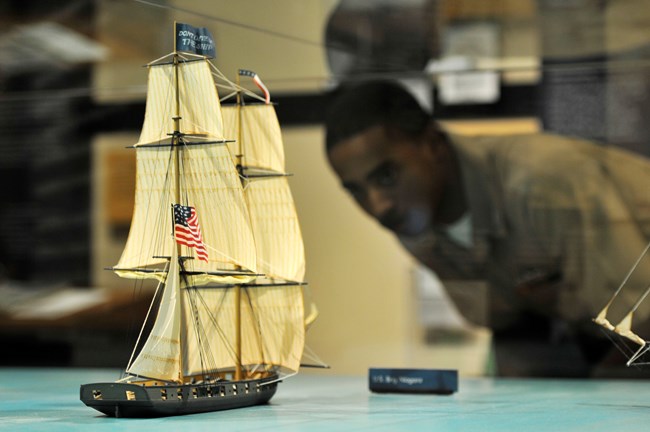 What's Inside
Watch the 15-minute park video, The Battle of Lake Erie.
Step up to the 2-story window for a view of the Memorial and grounds. Review a horizontal exhibit panel with interactive elements that recall the building of the memorial.
Explore the many exhibits that revisit the War of 1812 and The Battle of Lake Erie, period armament, Peace treaty, and much more.
View a large-than-life sculpture of Commodore Oliver Hazard Perry.
Attend a ranger program.
Purchase tickets for the Memorial's observation deck.
Peruse the gifts and memorabilia available in the park store.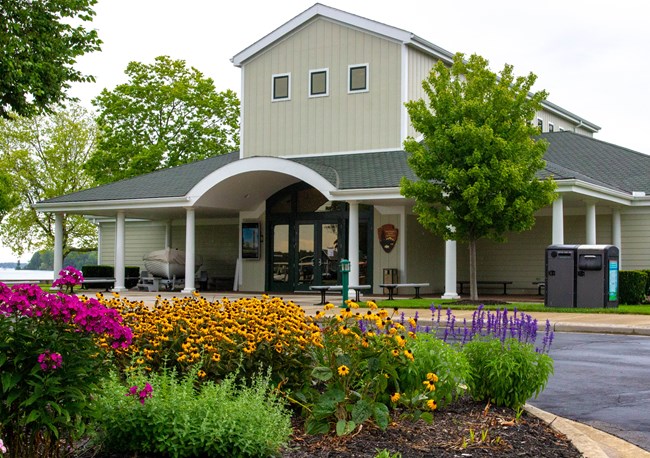 What's Outside
Walk around the replica of Perry's Longboat
Appreciate the many gardens that provide bird and pollinator habitats.
As the Memorial looms large across the lawn, sit in the shade on the visitor center porch and contemplate the meaning of peace or the bravery of those who fought the Battle of Lake Erie.
What to Expect
The visitor center is open 10 am to 6 pm. It is a place to contemplate the past and a place to explore the future. Click one of the Important Links to help plan your visit to the park and the visitor center. 
Last updated: July 5, 2023