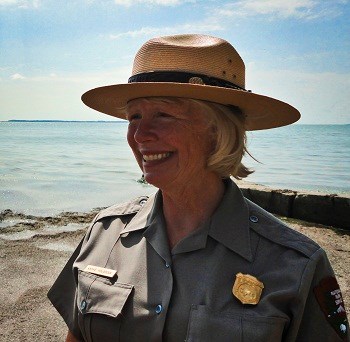 Visit the Perry's Victory and International Peace Memorial Visitor Center for some of our great Ranger Programs. All programs begin at the Visitor Center.
Ranger Talks will be given Monday thru Thursday. Topics of talks varies; to find out topic of talks for the day of your visit ask in the Visitor Center upon arrival.
Black Powder Musket Demonstrations:
Friday, Saturday, and Sunday from 11 AM to 5 PM at the top of the hour.
Carronade Weekends:
On special Weekend, the Perry's Victory staff bring out the big guns.
2018 Carronade Demonstrations:
May 26-27 (Memorial Day Weekend)
June 16-17 (Put-in-Bay Maritime Celebration)
July 28-29
Aug 25-26 (Perry's Birthday Weekend)
Sept. 8-9 (Historic Weekend)