Fees & Passes
Petroglyph National Monument is a "non-fee park." As a non-fee park, we do not charge an entrance fee nor do we sell the Annual or the Senior Federal Recreational Lands Passes. However, because this monument is co-managed with the City of Albuquerque, the city does charge a nominal parking fee at Boca Negra Canyon. All other trail systems and the visitor center are free to visit.
Parking Fees (per vehicle) at Boca Negra Canyon:
Single vehicle rate: $1 weekdays/$2 weekends
Commercial bus rate: $25 for small buses (seating capacity of 25 or less)
$50 for full-size motor coaches (seating capacity of more than 25)
The City of Albuquerque honors all valid Federal Lands Passes. There are no entrance fees for other areas within Petroglyph National Monument. Commercial fees are charged by the City of Albuquerque. Please phone the Open Space Visitor Center at (505) 897-8831 for rate information.
For your convenience, we issue the free Access Pass, Annual Military pass, and the Every Kid in a Park 4th grader pass.

Petroglyph National Monument does not sell the Annual and Senior Federal Lands Passes. These passes can be purchased via the USGS Store website, at a national park that charges entrance fees, or at any of the following Albuquerque locations:

U.S. Forest Service 333 Broadway Blvd. SE (505) 842-3292
Cibola National Forest and Grasslands Office 2113 Osuna Rd. NE (505) 346-2650
Bureau of Land Management Office 100 Sun Ave NE, Ste. 330 (505) 761-8700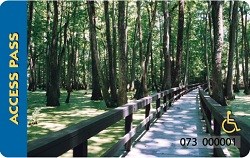 Interagency Access Pass
This pass is a free, lifetime pass that is available to U.S. citizens or permanent residents that have been medically determined to have a permanent disability that severely limits one or more major life activities, regardless of age. May be obtained in person at the visitor center, 8:00 am to 5:00 pm daily. Proof of medically determined permanent disability and residency is required. This pass also provides a 50% discount for the pass owner on some expanded amenity fees such as camping (excluding hook-ups), boat launching, etc.
Access Pass- issued free to persons with a permanent disability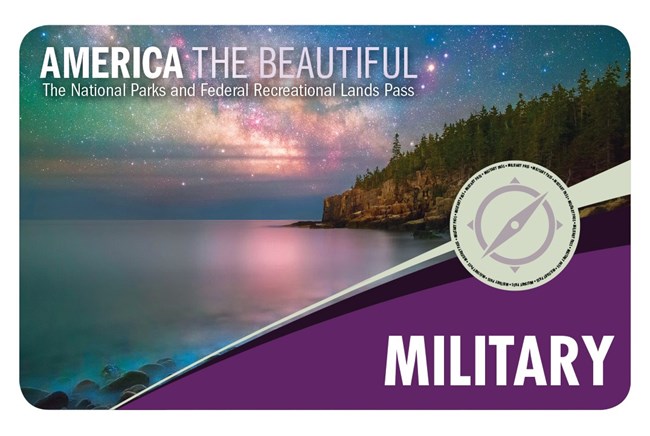 The Annual Military Pass is a free pass for all active duty military member personnel and their dependents. In order to qualify for the Annual Military Pass, the military member must present their CAC Card. A military dependent must present a Department of Defense ID (DD Form 1173) that identifies the dependent and his/her sponsor. Dependents may not use any other type of ID to obtain a pass. This pass will be available to active duty personnel and their qualified dependants through December 31, 2019. Military veterans do not qualify for this active duty military pass.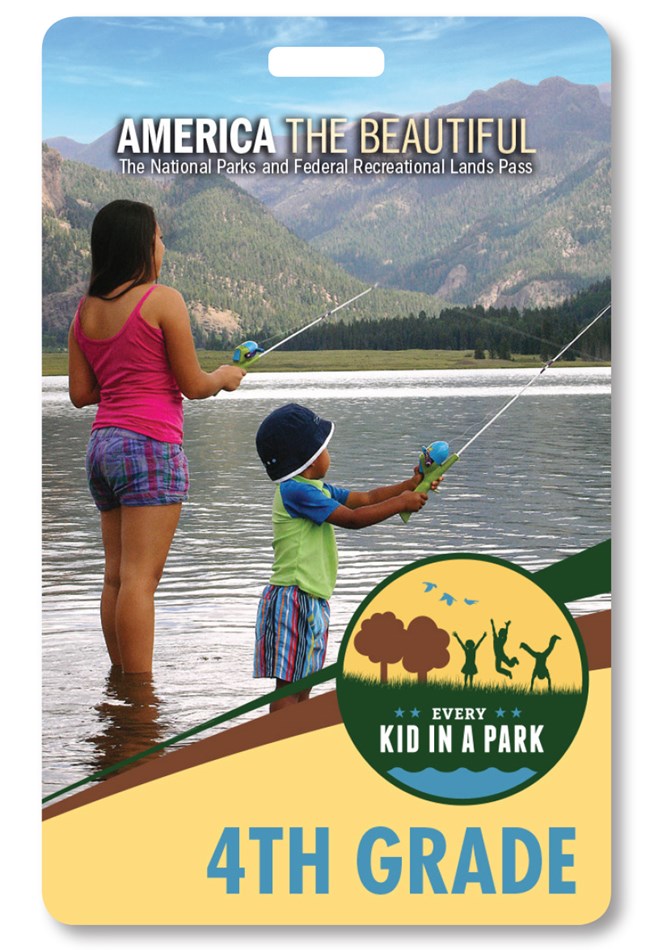 Every Kid In A Park 4th Grader Pass
Beginning September 1, 2018 if you are a U.S. 4th grader (including home schooled and free-choice learners 10 years of age) you can download your own voucher or pass to gain unlimited, free access to any federal lands or waters through August 31, 2019. As a 4th grader with a voucher or pass, anyone in the vehicle with you is admitted for free at sites that charge per vehicle. If visiting a per person fee area, up to three accompanying adults will be admitted. The 4th grader must be present to use the pass. For more information on how to obtain a voucher then exchange it for a pass visit the Every Kid In A Park website.
Last updated: August 21, 2019