About the Pearl Harbor National Memorial
Find out more about the Pearl Harbor National Memorial, including a description of the park, our park purpose, park significance, fundamental resources and values, and interpretive themes.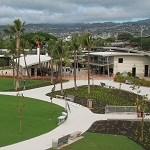 The Pearl Harbor National Memorial is located in Joint Base Pearl Harbor-Hickam, on the island of Oahu in the State of Hawai'i. Within close proximity to downtown Honolulu and the resort area of Waikiki, the Pearl Harbor site is the most visited destination on Oahu.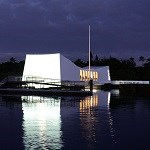 The Pearl Harbor National Memorial and its partners preserve, interpret, and commemorate the history of World War II in the Pacific from the events leading to the December 7, 1941, attack on Oah'u, to peace and reconciliation.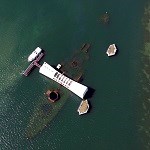 Significance statements express why a site's resources and values are important enough to merit designation as a unit of the national park system. These statements are linked to the purpose of the Pearl Harbor National Memorial and are supported by data, research, and consensus.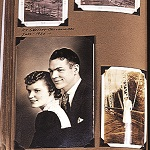 Fundamental Resources and Values are those features, systems, processes, experiences, stories, scenes, sounds, smells, or other attributes determined to warrant primary consideration during planning and management processes, because they are essential to achieving the purpose of the park and maintaining its significance.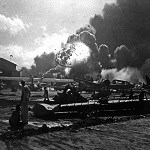 Interpretive themes are often described as the key stories or concepts that visitors should understand after visiting a park - they define the most important ideas or concepts communicated to visitors about a park unit. Themes are derived from, and should reflect, park purpose, significance, resources, and values.
Last updated: April 15, 2019