Interpretive Themes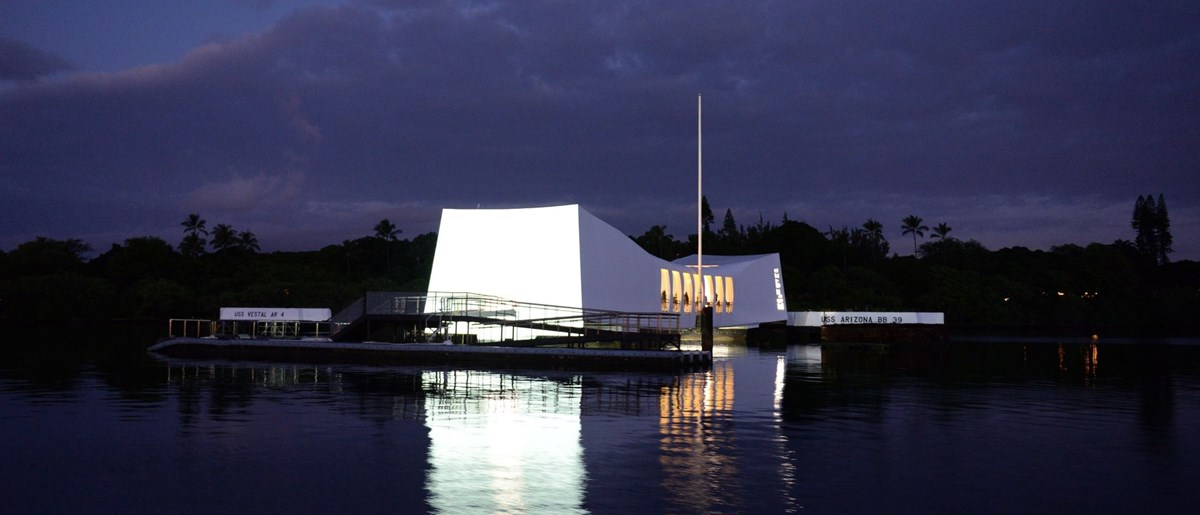 The following interpretive themes have been identified for the Pearl Harbor National Memorial:
The diverse and complex impacts of World War II on the people of the Pacific shaped and transformed ways of life.

The memorials constitute places of remembrance and contemplation of the nature of war and the sacrifices of those who lost their lives during the Pacific War.

The devastating surprise attack on Oahu compelled the United States into an unprecedented world conflict no one was quite ready for, galvanizing all sides for a long, cruel war.

The war in the Pacific challenged the resolve, ingenuity, and moral compass of every citizen and soldier. The events deeply changed the world socially, geopolitically, environmentally, and militarily.

Emerging from the destruction of the war, the world is still struggling to find new meanings of trust, respect, and peace for the future.
Last updated: April 15, 2019