Petrified Forest National Park Celebrates the Summer Solstice 2012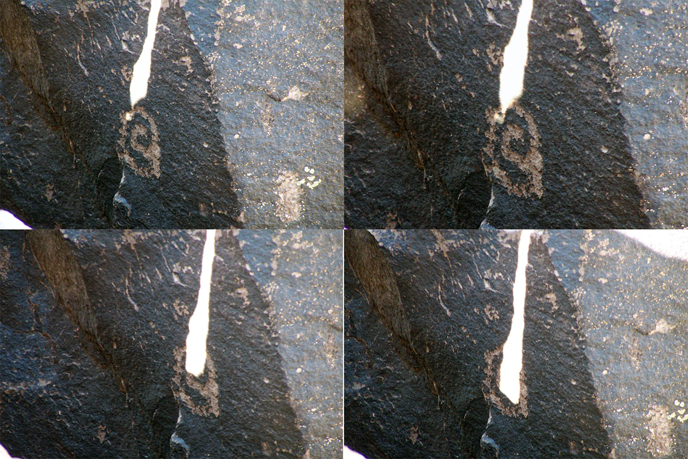 News Release Date:
June 1, 2012 Petrified Forest, AZ―Around the world, cultures have been fascinated with the passage of seasons and movements of the sun and moon, to include the prehistoric people of the Southwest. Solar markers (petroglyphs that interact with sunlight and shadow to mark solstices and equinoxes) are found throughout the Colorado Plateau, including the Petrified Forest area.
Summer solstice marker viewing June 14-28
One of these solar markers is located at Puerco Pueblo, an archeological site eleven miles from the north entrance of the park. A short paved trail leads through Puerco Pueblo to a boulder, featuring a small spiral petroglyph that marks the summer solstice. Around summer solstice time, a shaft of sunlight is projected onto the boulder and travels down to touch the center of the spiral, peaking about 9 am. A ranger will be onsite between 8:30 am and 9:30 am daily to help visitors enjoy and understand this experience.

Story in the Stars ranger program and stargazing June 15
On Friday June 15, join a ranger at Kachina Point (adjacent to the Painted Desert Inn National Historic Landmark) for a
Story in the Stars
presentation, followed by naked-eye stargazing at the same location. The presentation will begin immediately following sunset at 7:35 pm MST. Park gates close at 8 pm, so ensure you are at Kachina Point before then! Bring a flashlight and, if you like, your own stargazing equipment. No reservations are required and all are welcome.
For information call (928) 524-6228; or write to the Superintendent, Petrified Forest National Park, P.O. Box 2217, Petrified Forest, AZ 86028. E-mail the
park Superintendent
. You can also follow the park on Facebook as PetrifiedForestNPS and Twitter as PetrifiedNPS.
Last updated: February 24, 2015