News Release
Petrified Forest National Park is open and so are the park's retail operations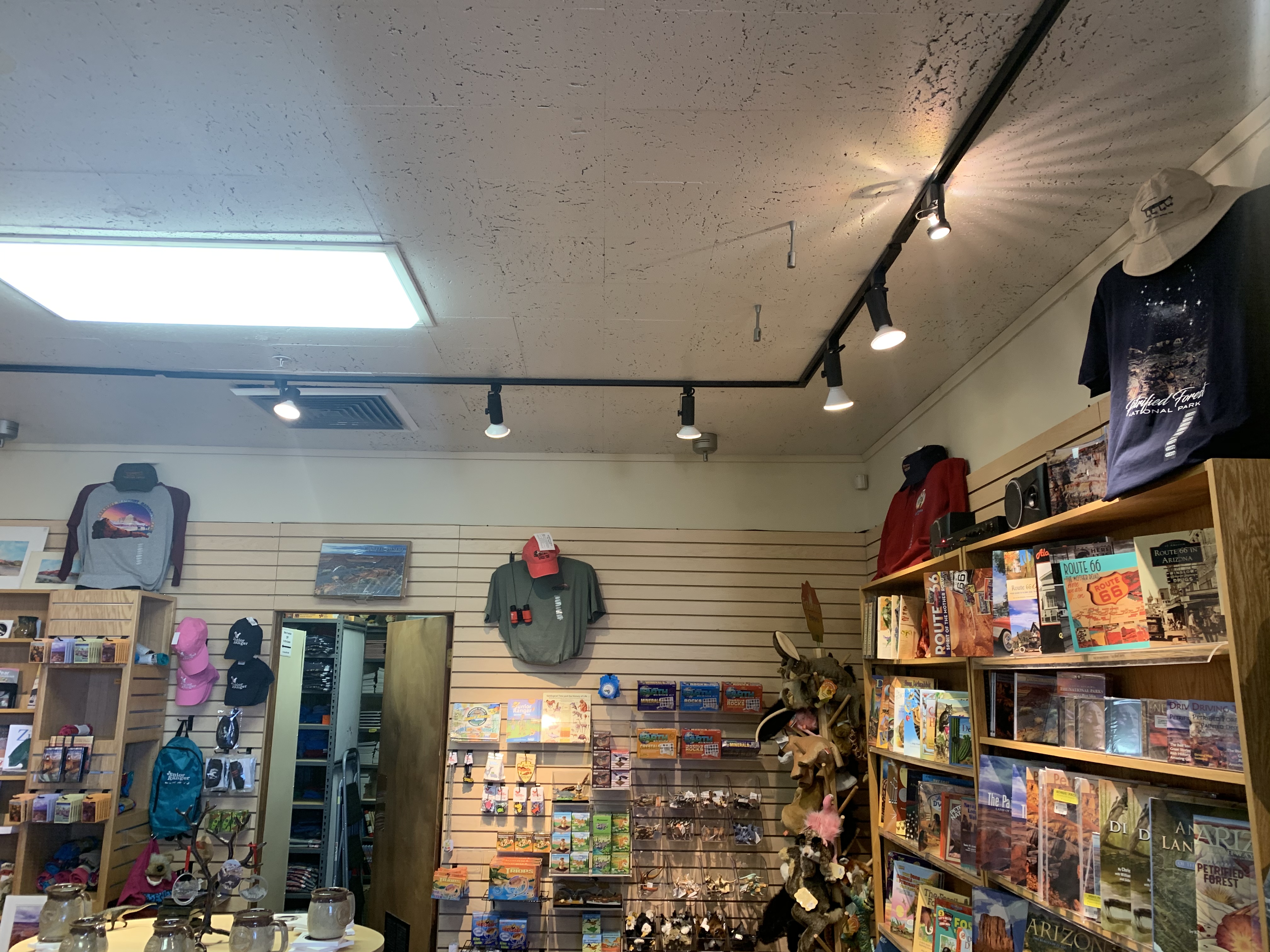 News Release Date:
December 17, 2020
Contact: Sarah Herve, 928-524-6228 x245
Petrified Forest, AZ- Partnerships with concessions operations and not for profit cooperating associations have long been an essential way for national parks to enhance their ability to better serve visitors. Petrified Forest National Park treasures its partners, Ortega National Parks and Petrified Forest Museum Association. Their shops offer educational materials, keepsakes and gifts for all ages that help maintain a connection to the unique resources found in the park.  
The Painted Desert Oasis and the Rainbow Forest Lodge carry jewelry, pottery and other traditional wares made by local tribes as well as polished petrified wood (source from outside the park), Route 66 themed items, T-shirts and other apparel that shows off the beauty of the area. "Shopping at the park stores is a great way to support local artisans and your national park" says Ortega National Parks store manager Margaret Kanoy. Between 11 am and 2 pm and guests can also purchase one of their famous Navajo tacos from the Painted Desert Diner.  
Petrified Forest Museum Association's bookstores operate out of the park's two visitor centers, the Painted Desert Visitor Center and the Rainbow Forest Museum. These shops provide a wide variety of natural and cultural themed products such as books about the area, puzzles, games, toys and one-of-a-kind shirts and hats. Online shopping is also available at www.petrifiedforestbookstore.com. 
The Painted Desert Oasis and Panted Desert Visitor center are open daily 8 am to 5 pm, located just off Interstate 40 exit 311. The Rainbow Forest Lodge, which closes at 4pm, and the Rainbow Forest Museum are located at the southern end of the park 2 miles north of Highway 180. Both are open daily. The park and shops will be closed on December 25th, 2020.  
Last updated: December 17, 2020