News Release
Petrified Forest National Park Curates New Species in the Museum Collection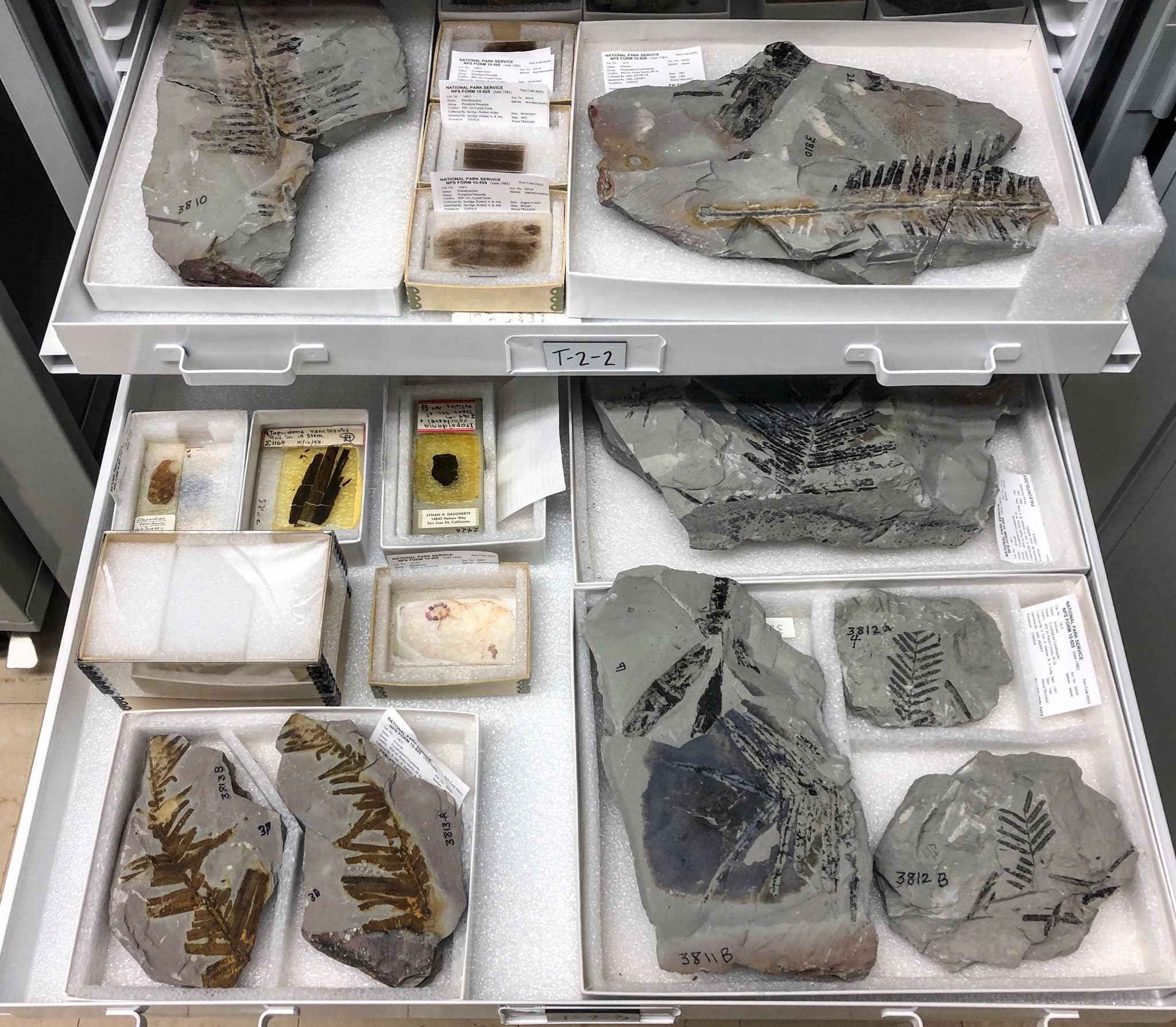 News Release Date:
November 12, 2020
Contact: Sarah Herve, (928) 524-6228 x245
Petrified Forest, AZ-  
The museum staff at Petrified Forest National Park have been busy taking care of exciting new paleontological discoveries. Over 4,000 fossil specimens were cataloged in 2020, including 3 new holotypes. Holotypes are the "original" fossils of a new animal or plant that become the example that all similar fossils are compared with. Paleontologists come from around the world to access the holotypes preserved in the Petrified Forest museum collection. Without holotypes scientists would never know if they found something new or just another example of a known species. 
These holotypes are a new species of trilophosaur, (Trilophosaurus phasmalophos a lizard-like herbivorous archosaur), a drepanosaur (Skybalonyx skapter, a digging reptile with a prehensile tail), and a cynodont (Kataigidodon venetus, a distant relative of mammals). All were discovered in the park over the last year. 
The collections staff operates the demonstration fossil lab, where visitors can see fossils being cleaned and interact with park paleontologists, as well as curates archaeological (in consultation with tribes) and biological materials. To learn more about the work being done in the Petrified Forest museum collection check out this collections tour video created for last month's National Fossil Day.
Last updated: November 12, 2020