Anniversary and Holiday Open House at Petrified Forest—December 2010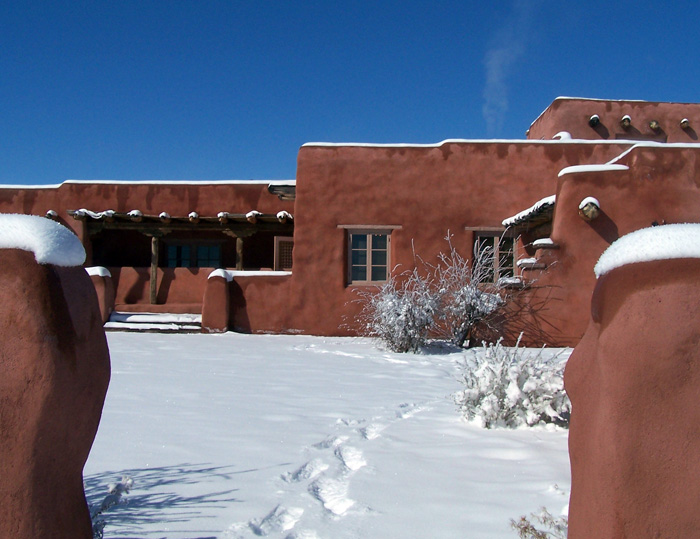 News Release Date:
November 24, 2010
Contact: Hallie Larsen, 928-524-6228 x274
Petrified Forest—On December 8, 2010, celebrate Petrified Forest National Park's 104th Anniversary! Activities at Petrified Forest include: 
Cultural Demonstrators

will be at the Painted Desert National Landmark between 9 am and 5 pm, sharing their skills and knowledge as well as a chance to purchase unique hand-made gifts for the holidays. Artists will include the Goodluck family (Navajo Silversmiths), Richard Gorman (Hopi Katcina Carver), Alice Hawthorne (Navajo Weaver and Jewelry Artist), and Otto Lucio (Zuni Silversmith).

Anniversary and Holiday Open House

at the Painted Desert National Historic Landmark from 10:00 am to 4:00 pm—enjoy hot drinks, cookies and treats, and holiday cheer.

Painted Desert Inn Tour: 12 pm

—Meet the ranger at the Painted Desert Inn National Historic Landmark. Explore this intriguing historic building with a ranger and discover its fascinating past.

Triassic Park Program: 10 am, 1 pm, and 4 pm

—How did living trees turn to stone? Discover Triassic treasures with a ranger, which may include a talk in the sunroom and/or an easy walk (with a few short stairs) along the Giant Logs Trail. Meet in the Rainbow Forest Museum sunroom.

Puerco Pueblo Tour: 10 am and 3 pm

—Take a journey into the past and discover the ancestral Puebloan people of Petrified Forest. Meet the ranger at the Puerco Pueblo trailhead.
For more information call (928) 524-6228, 8:00 a.m. to 4:00 p.m. Mountain Standard Time; or write to the Superintendent, Petrified Forest National Park, P.O. Box 2217, Petrified Forest, AZ 86028; or e-mail the park Superintendent.
Last updated: February 24, 2015