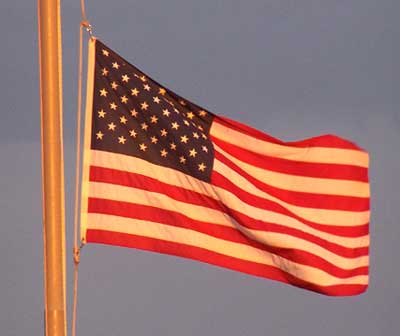 News Release Date:
October 31, 2006
Contact: Lyn Carranza, (928) 524-6228 ext.245
Petrified Forest National Park Announces a Fee Free Day for U.S. Armed Forces and Their Families
Petrified Forest, AZ – Petrified Forest National Park along with other public lands managed by the Department of the Interior and Department of Agriculture will have a fee-free day beginning this Veterans Day (November 11, 2006) for all U.S. veterans, members of the U.S. armed forces, and their families. The Veterans Day fee-free day will be observed annually on November 11.
Park Superintendent Lee Baiza would like to personally invite all local veterans and their families to enjoy their national park especially on this occasion. "It's the park's opportunity to show our appreciation for all that you have contributed during your military service."
The $10 per vehicle fee for Petrified Forest National Park will be waived for visitors stating their military status at the park's entrance stations. The fees charged to commercial tours will not be waived.
For more information call (928) 524-6228 weekdays, 8:00 a.m. to 4:00 p.m. Mountain Standard Time; or write to the Superintendent, Petrified Forest National Park, P.O. Box 2217, Petrified Forest, AZ 86028; or e-mail the park.