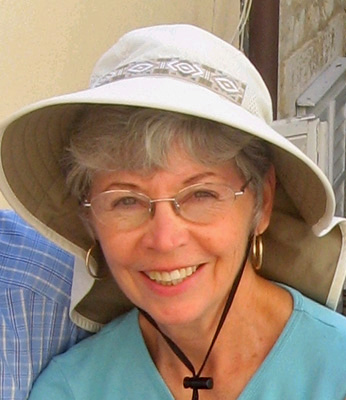 News Release Date:
August 28, 2014
Contact: Kip Woolford , (928) 524-6228 Ext. 273
A showing of  pieces she has so far created during her residency is scheduled for:
When:  Friday, September 5th, 2014
Where:  Painted Desert Inn Historic Landmark
Time:  10:00am to 4:00pm

Margo will be there as well, to talk with visitors about how she selected subjects to paint and draw. She will be working on a new painting during the presentation, and visitors are welcome to watch, comment, and ask questions about her work, inspiration, and her experience as Artist-in-Residence in the park.

BIOGRAPHY 
Margo lives in the beautiful red rock country of northern Arizona. Raised in a rural area east of Phoenix, her favorite painting subjects are animals, particularly horses, birds and cattle, and landscapes. Many of her works include domestic animals interacting with people.

Although art was her favorite school subject, it wasn't until 1997 that she began to pursue her long-postponed ambition to paint. After studying for two years with reputed oil and pastel painter Richard McKinley, Margo began to create original oil paintings. She continues to refine her technique while attending occasional workshops with nationally recognized artists such as Albert Handell and Pam Ingalls.

Margo's personal style of painting is greatly influenced by the art she has admired in museums and galleries in Europe and America. In particular, The Hague School of Art, which often focuses on barnyard animals, encouraged her to pursue those subjects that most appealed to her. The works of early American Impressionists such as Willard Metcalf continue to inspire her, as well as does the work of Southwest artist James Reynolds.

In October of 2012 Margo spent two weeks at Hubbell Trading Post National Historic Site in northeastern Arizona as Artist-In-Residence. Her painting "Hubbell Hogan" was a result of this experience, as well as several of the Hubbell chickens and the resident horses on the site. She looks forward to filling an Artist-In-Residence spot at Petrified Forest National Park in summer of 2014. 

Margo is a member of Oil Painters of America. Her paintings can be seen at the Sedona Art Center in Sedona, Arizona. Her work has been featured in Southwest Art and Horses in Art magazines.