Petrified Forest Welcomes Artists-In-Resident Brad Bachmeier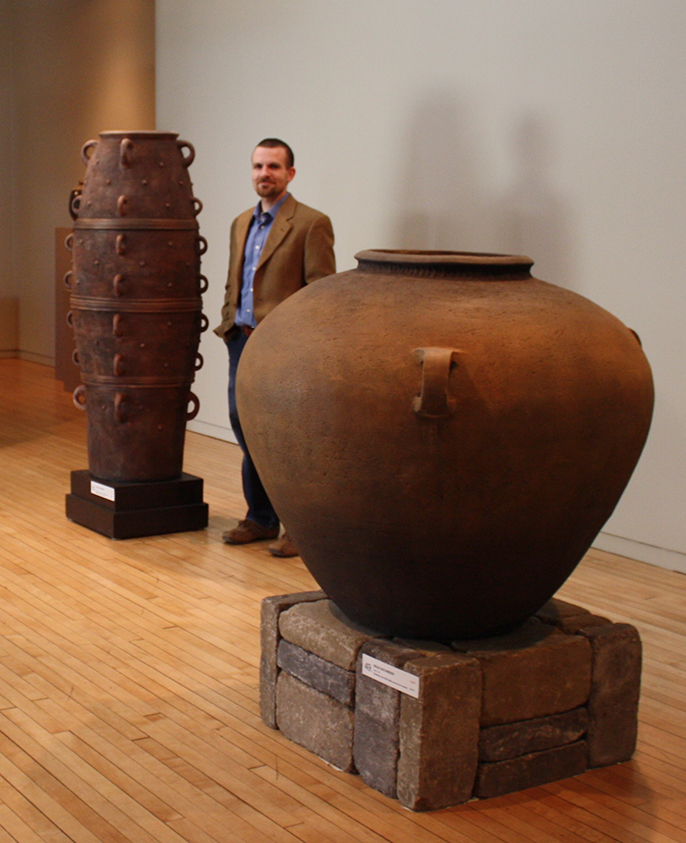 News Release Date:
June 25, 2014
Brad Bachmeier is a native of Anamoose, North Dakota currently living south of Fargo with his wife Susan and their four children. Mr. Bachmeier currently serves as the Professor of Art Education at Minnesota State University Moorhead. In 2013, Professor Bachmeier received the "Excellence in Research and Creative Activity" award from MSUM. In 2007, upon completion of an MFA degree in ceramics from the University of North Dakota in Grand Forks, his exhibit "A Ceramic Humanity" was bestowed the only Award of Distinction for Creative Exhibition ever granted at the school. In 2009, Professor Bachmeier received the prestigious bi-annual ND Governor's Award in Arts Education for his "numerous, significant and continued contributions to the state and region."

Brad's ceramic work is collected nationally and has been featured on HGTVs' "That's Clever" and Prairie Public TV's "Prairie Mosaic". Bachmeier has also been awarded the national NICHE award in wheel-thrown ceramics as well as the ARTBUZZ International art competition 3rd place award in ceramics. Brad's works are held in numerous regional and national public and private collections including the ND Governor's Mansion, The Microsoft Permanent Collection, The South Dakota Museum of Art, The Plains Art Museum and Michelle Obama's office in the White House. Brad also specializes in large-scale vessels and is one of only a few dozen brick relief sculpture artists in the country.

Brad will be doing his residence in the park from June 29th to July 12th, 2014. For more information about the Artist-In-Resident program you can contact: Ranger Kip Woolford at (928)524-6228 Ext. 273 or email at kip_woolford@nps.gov.
Last updated: February 24, 2015