National Fossil Day
Celebrate the next National Fossil Day on October 11, 2023.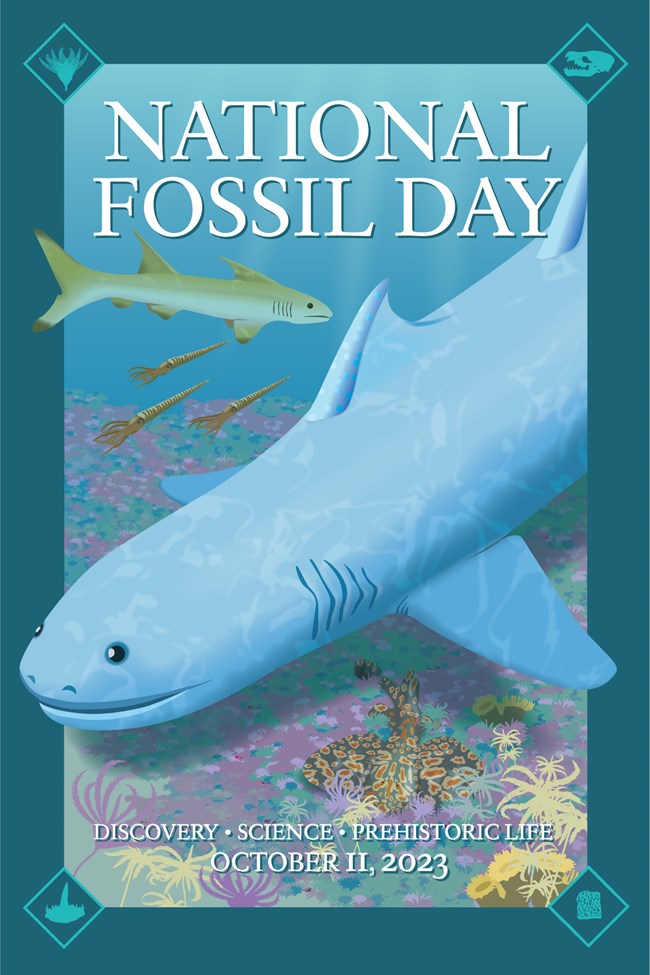 In Person Events
Museum Demonstration Lab
9 am - 3 pm
Painted Desert Visitor Center
The Museum Demonstration Lab is where you can see one-of-a-kind fossils from the park being prepared by trained paleontologists! Peek through the window to see fossils from the museum collection. Watch a live microscope feed on the TV as paleontologists remove rock from fossil bone. Chat with scientists via a two-way, hands-free speaker.

Check back later this year for more programming and events!
Can't join in person this year? Learn online!
Paleontology Video Series Playlist
1. Introduction/Welcome video
2. Field Excavation with Adam Marsh
3. Lab Preparation with Phil Varela
4. Molding and Casting with Deb Wagner
5. Museum Collections Tour with Matt Smith
6. Rainbow Forest Museum Tour with Diana Boudreau
7. Paleontology Q & A with Petrified Forest National Park Paleontologists
8. New Fossil Discoveries at Petrified Forest (2021 Update)
9. Outside Science Inside Parks - Paleo at Petrified Forest (2022 Update)
Last updated: March 10, 2023