Be A Junior Ranger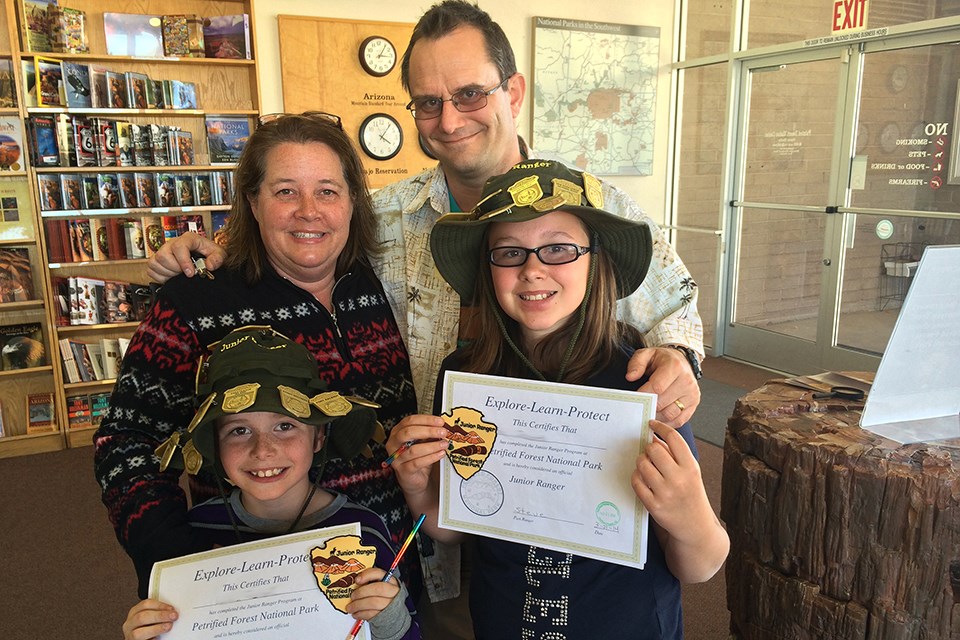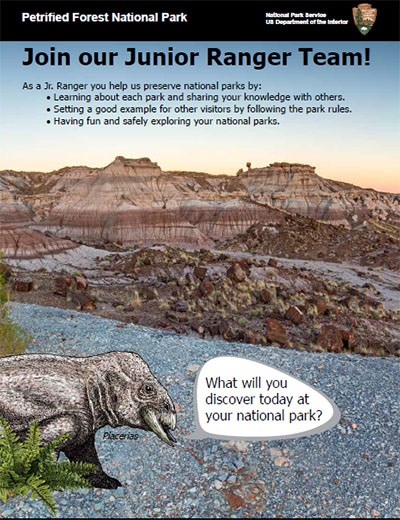 Petrified Forest National Park welcomes kids to learn more about the ancient environment of the Late Triassic—when the petrified trees were alive and giant reptiles roamed the land.
Junior Rangers "Explore, Learn, and Protect" their national parks. Become a Junior Ranger and you can learn about fossils, human history, wilderness and more! You'll even receive you own official Jr. Ranger badge so you won't forget how important you are to the National Park Service.
How do you become a Junior Ranger?
Once you arrive in the park stop by the Painted Desert Visitor Center, Painted Desert Inn, or Rainbow Forest Museum and ask for a Junior Ranger Activity Booklet.
The Junior Ranger Activity Booklet is on-line, too! This will help you prepare for the activities, giving you a head start. If you don't have time to finish your booklet in the park you can mail it back to us to get your badge. If you need some help with the answers, check out the park publications.
We are always happy to add another name to our Junior Ranger team. We invite YOU to become a member of this very special group of people. When you take the time to learn about the park and its valuable resources, you will be able to share your knowledge with friends and family to help them understand why Petrified Forest National Park is a special place.
There are a lot of other junior ranger activity books in the National Parks! Check them out
here
!
---


Last updated: July 9, 2021