---
MENU
---
---

Brief History
---
---
---

Confinement and Ethnicity:

An Overview of World War II
Japanese American Relocation Sites

by J. Burton, M. Farrell, F. Lord, and R. Lord

---

Chapter 3 (continued)
A Brief History of Japanese American
Relocation During World War II
Nisei in the Army
The initial aim of the registration questionnaire had been to deter mine loyalty of draft-age males before calling for volunteers for the army, and then to reinstate the draft for Japanese Americans. In early 1943, President Roosevelt declared that" ... Americanism is not, and never was, a matter of race or ancestry... Every loyal American should be given the opportunity to serve this country wherever his skills will make the greatest contribution — whether it be in the ranks of our armed forces, war production, agriculture, government service , or other work essential to the war effort." While the initial call for volunteers resulted in a much smaller group than initially expected by the government, approximately 1,200 Nisei volunteered from the relocation centers at the initial registration (Figures 3.17-3.19).


Figure 3.17. Japanese American women in the armed forces.
(WRA photograph, Bancroft Library, University of California, Berkeley)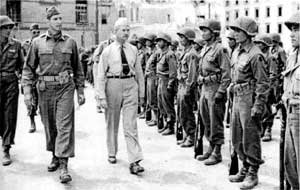 Figure 3.18. Japanese American soldiers in Italy.
((U.S. Army photograph, National Archives)

These volunteers and the later draftees became the 442nd Regimental Combat Team. The 442nd combined with the 100th Infantry Battalion of the Hawaii National Guard, which had originally been transferred to the mainland and given only wooden guns to train with. The government had hoped creating a predominantly Japanese American unit would help impress the general public with Nisei patriotism and bravery, but some Japanese Americans opposed joining the army in a segregated unit.

The combined 100th and 442nd became the most decorated regiment in American history, with 18,143 individual decorations and 9,486 casualties in a regiment with an authorized strength of 4,000 men (Chuman 1976:179; Uyeda 1995:73). Both units fought in Italy and France, and were responsible for the rescue of the "Lost Battalion" of the 36th Texas Division. Ironically, the 522nd battalion of the 442nd/TOOth Regiment discovered and liberated the Dachau Concentration Camp, but were ordered to keep quiet about their actions (Noguchi 1992; Uyeda 1995:75). The next day, another American battalion arrived and "officially" liberated the camp.

In addition, more than 16,000 Nisei served in the Pacific and in Asia, mainly in intelligence and translation, performing invaluable and dangerous tasks. Not only were there normal risks of combat duty, they risked certain death if captured by the Japanese. Nisei women also served with distinction in the Women Army Corps, as nurses, and for the Red Cross.

In general, the initial Japanese American opposition to serving in the Army turned into pride in their accomplishments, partly through the efforts of the soldiers' families. Almost every camp built "Honor Rolls" listing men who were serving in the Army and many windows displayed service flags. Awareness of the accomplishments of the 442nd/100th outside the camps varied according to how closely one followed the news, but those who followed military progress closely were impressed by the accomplishments of the 442nd "Go For Broke" and the 100th Regiments.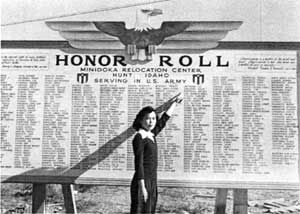 Figure 3.19. Honor roll at the Minidoka Relocation Center.
(WRA photograph, Bancroft Library, University of California, Berkeley)

While many Nisei joined the Army as a method of proving their loyalty, others resisted volunteering and the draft to protest the relocation. Nationwide, 293 interned Japanese Americans were tried for draft resistance (Daniels 1993:64). The resisters did not oppose the draft itself, but hoped that their protest would clarify their citizenship status. The best organized draft resistance was organized by the Fair Play Committee at the Heart Mountain Relocation Center, where 54 of 315 potential draftees did not show up for physicals (Daniels 1989:125). Committee leader Kiyoshi Okamota was branded disloyal and transferred to Tule Lake. Another leader, Isamu Horino, was arrested as he tried to walk out the front gate to dramatize his lack of freedom. Horino was also sent to Tule Lake. A third leader, Paul Nakadate, was sent to Tule Lake after an administration interrogation determined his disloyalty.

The 54 draft resisters, and nine additional people who counseled the resisters, were arrested. All 63 were found guilty in the largest mass trial for draft resistance in U.S. history. Seven members of the Fair Play Committee were found guilty of conspiracy, as well. However, the verdicts did not silence the resistance: 22 more Heart Mountain evacuees were later arrested for draft evasion. In all, 85 evacuees at Heart Mountain were convicted of draft evasion and were sent to federal prison. However, at Heart Mountain more than 700 evacuees did report for physicals, and 385 were inducted. Of these, 63 were killed or wounded in combat (Daniels 1989:128).

Continued