---
MENU
---
---

Assembly Centers
---
---
---

Confinement and Ethnicity:

An Overview of World War II
Japanese American Relocation Sites

by J. Burton, M. Farrell, F. Lord, and R. Lord

---

Chapter 16 (continued)
Assembly Centers
Turlock Assembly Center, California
The Turlock Assembly Center was at the Stanislaus County Fairgrounds in the town of Turlock. Occupied from April 30 to August 12, it held a total of 3,699 evacuees from the Sacramento River delta and Los Angeles areas. The maximum population at one time was 3,662. After September 14, 1942, the assembly center was used as a U.S. Army Rehabilitation Center where army prisoners received special training and discipline prior to being restored to military duty.

Figure 16.66. Map of the U.S. Army Turlock Rehabilitation Center.
(from Santos n.n.)
(click image for larger size (~135K) )

Figure 16.67. Oblique aerial view of the Turlock Assembly Center.
(from DeWitt 1943)

Figure 16.68. Turlock Assembly Center.
(National Archives photograph)
A study of the rehabilitation center lists 150 barracks, 31 latrines, 18 bathhouses, a canteen, an administration building, three hospital buildings, a grandstand, single-pole guard towers, several open sheds, other structures, and a 40-acre victory garden (Figure 16.66; Santos n.d.). The 1942 aerial photograph suggests most of these facilities were also present for the assembly center (Figure 16.67 and 16.68). Oddly enough, the maximum number of army prisoners held at the facility was 1,500. More than twice as many Japanese Americans were confined in the same area, a testament to the crowded and inadequate conditions of the assembly centers.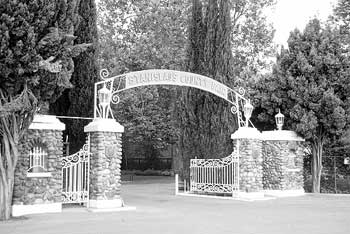 Figure 16.69. Entrance to the Stanislaus County Fairgrounds in Turlock.
The fair buildings visible in the 1942 aerial photograph remain, but there is no evidence of any assembly center structures, and no historical marker at the site (Figure 16.69). There are a few possible remodeled barracks to the south of the fairgrounds in an adjoining housing development.