---
MENU
---
---

Assembly Centers
---
---
---

Confinement and Ethnicity:

An Overview of World War II
Japanese American Relocation Sites

by J. Burton, M. Farrell, F. Lord, and R. Lord

---

Chapter 16 (continued)
Assembly Centers
Mayer Assembly Center, Arizona
The Mayer Assembly Center, 75 miles northwest of Phoenix, utilized a former Civilian Conservation Corps (CCC) camp identified as Camp F-33-A. With only 245 people, it had the smallest population of any assembly center, and also the shortest occupation, May 7 to June 2. All of the evacuees were from southern Arizona.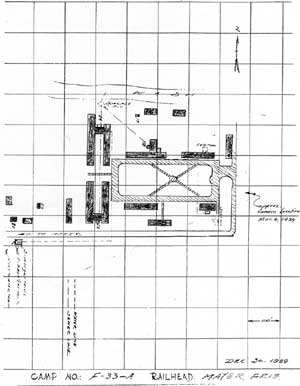 Figure 16.9. Map of the CCC Camp No. F-33-A, Mayer, Arizona, 1939.
(Prescott National Forest files)
(click image for larger size (~44K) )
A July 1941 inventory of the CCC camp lists 26 buildings, including four 50-person barracks, a headquarters, a mess hall, an officers quarters, a recreation hall, two garages, a warehouse, a supply building, a blacksmith shop, a school building, an oil house, a shop, an infirmary, two bath houses, two pit latrines, and a flush toilet (Figures 16.9 and 16.10). Before the CCC camp was built, the land had been previously used for farming.


Figure 16.10. CCC Camp No. F-33-A, Mayer, Arizona, 1939.
(Sharlot Hall Museum Library/Archives, Prescott, Arizona)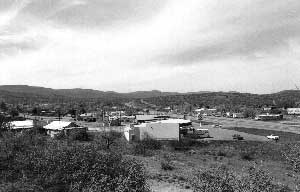 Figure 16.11. Site of the Mayer Assembly Center today.

All of these buildings were likely still present when the assembly center opened May 7, 1942. A newspaper article reported that the evacuees were "establishing gardening and [a] recreational facility" prior to being transferred to the Poston Relocation Center (Prescott Evening Courier 6/5/42).

Nothing remains of the assembly center today; State Highway 69 from Phoenix to Prescott crosses the site of the assembly center at the current town of Mayer (Figure 16.11). Construction of the highway, along with stores, restaurants, offices, and other businesses, have obliterated all traces of the assembly center. However, local residents confirmed the location of the CCC Camp and that the evacuees did have gardens while they were there.

Continued