---
MENU
---
---

Add'l Facilities
---
---
---

Confinement and Ethnicity:

An Overview of World War II
Japanese American Relocation Sites

by J. Burton, M. Farrell, F. Lord, and R. Lord

---

Chapter 15 (continued)
Additional War Relocation Authority Facilities
Cow Creek, Death Valley, California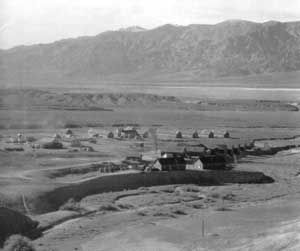 Figure 15.12. Headquarters area at Death Valley National Monument in 1935.
(from Merritt 1987)

Between December 1942 and February 1943, 65 Japanese Americans from the Manzanar Relocation Center lived at Cow Creek, a former CCC camp adjacent to the headquarters of Death Valley National Monument (Figure 15.12). From 1933 to 1936 there were two CCC camps at the monument headquarters area, separated by a small wash. One camp was named Cow Creek, the other Funeral Range. Each camp had four barracks, a mess hall, an infirmary, a recreation building, a latrine, a shower, and a laundry. Truck shops and a motor pool were located between the camps. In 1936 most of the Cow Creek camp was destroyed by a fire. The camp was reconstructed on the same side of the wash as the Funeral Range camp, with both camps consolidated into one larger camp named Cow Creek.

When the WRA moved the 65 evacuees from Manzanar to Death Valley, the Cow Creek camp and the adjacent park headquarters and utility yard included about 35 buildings (Figure 15.13). These 65 evacuees included "outspoken patriots" (Myer 1971:64) who were on a reported death list for supporting the relocation center administration after the Manzanar Riot. Their removal from the relocation center was considered necessary for their protection. For three days they were housed in the military police compound at Manzanar until the Death Valley accommodations were arranged. They were then loaded into Army trucks and transported to Death Valley along with bedding, dishes, and a week's worth of food. The caravan consisted of two passenger cars, a jeep, six army transports, and three open trucks, including one loaded with hay bales for stuffing mattresses (Uyeno 1973). Personal belongings were sent later.

The WRA had use of six barracks, a mess hall, a library, an infirmary, and a cottage for a staff member, his wife, and a nurse (Figures 15.14-15.19). Up to 12 soldiers and 10 staff members stayed at the camp (Merritt 1987; Oda 1980). Food and other supplies were trucked in from Manzanar each week. Once when the supply truck from Manzanar was several days late, wild burro meat was served.

The relocated evacuees cleaned and repaired the CCC buildings to make them more liveable. The shower room was divided into men's and women's sides, and a CCC-built swimming pool was cleaned out and filled for use. A boiler house, which had not been used for quite awhile, burned down the second night the evacuees reused it.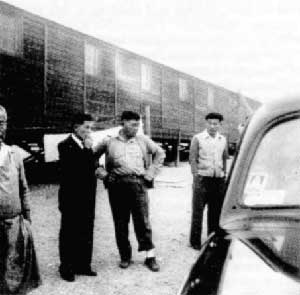 Figure 15.20. Departure for Chicago.
(from Oda 1980)

The new Cow Creek residents did volunteer work for the park; they worked in the park sign shop, on the water supply system, and did general clean-up and other projects. Within three months all of the Japanese Americans at Cow Creek had been placed in jobs outside the West Coast and released (Figure 15.20). On January 14, the first family left for a teaching job, and on February 15 and 16 the last 31 were taken under army escort to Las Vegas to board a train for jobs back east.

Today, the entire area along the south side of the wash where the central portion of the Funeral Range camp and second Cow Creek camp where the Japanese American evacuees were housed is now a maintenance yard and an abandoned mobile home residential area. No evidence remains of its former use. Most of the CCC-era buildings were torn down in 1954 when they became too dilapidated to maintain. However, 10 of the 35 buildings present in the 1940s still remain in the surrounding area, and provide an idea of what the camp would have looked like when the Japanese Americans were there (Figure 15.21 and 15.22).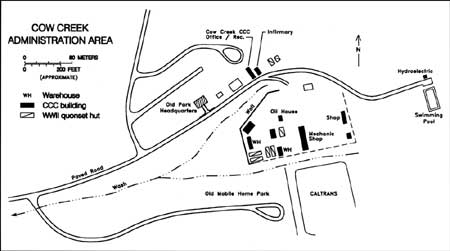 Figure 15.25. Cow Creek Administration Area, Death Valley National Park.
(click image for larger size (~80K) )
The buildings remaining include the park headquarters built in 1939, two buildings from the original Cow Creek CCC Camp built on the north side of the wash in 1933, seven buildings in the utility yard built by the CCC between 1935 and 1938, and a machine shop built in 1942. Intermingled with these are a few modern buildings and seven World War II-era surplus metal Quonset huts. The park headquarters is now used for park offices, it is a one-story, seven-room building with adobe walls (Figure 15.23). The other buildings at Cow Creek today include the former infirmary and an office/recreation building, both now used as warehouses (Figure 15.24). The office/recreation building is 1200 square feet, wood frame, divided into three rooms. The infirmary is also wood frame, two rooms, 840 square feet. It still has an original sink, cabinet, and ceiling, but in 1956 its tarpaper siding was removed and batten strips were added (Greene 1988).
Other CCC-built buildings include three warehouses, an oil house, a shop, and two other unidentified buildings in a utility yard enclosed by a 6-foot-high adobe wall. All are still used by park maintenance (Figure 15.25). Five of the buildings are of similar adobe brick construction, built after the fire of 1936 to be more fireproof. One building of wood frame construction has exterior walls of "novelty siding," a somewhat fancy version of clapboards popular in the late 1930s. To the east of the utility yard is the CCC-built swimming pool still in use; a nearby adobe shed built in 1939 that housed a hydroelectric generator is now used for storage.
Continued