Permits & Reservations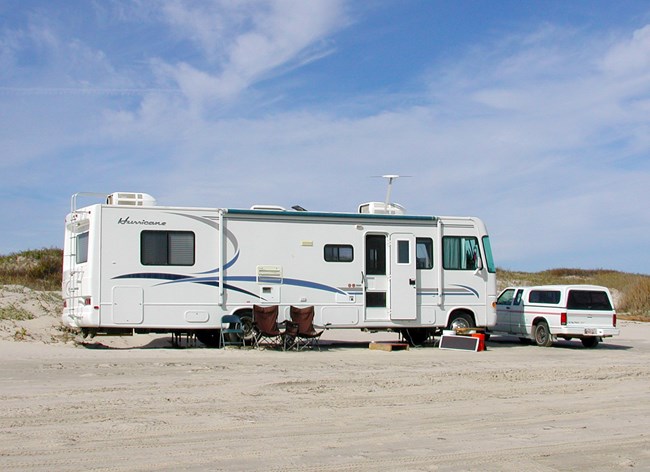 Camping
All camping is first-come, first-served. No reservations are accepted. Camping areas are usually more crowded during weekends, holidays, and spring break. Go to our Camping page for more detailed information about camping. Go to our Fees & Passes page for information about camping fees.

Fishing
Fishing is permitted throughout the park with your entrance pass, except for along the short portion of beach directly in front of Malaquite Visitor Center. Anglers must meet Texas fishing license requirements and follow applicable state and federal regulations. No additional fees or permits are required. Check out our Fishing page for more information about fishing in the park.

Hunting
Park entrance and boat ramp fees apply. No hunting is permitted in the park except for the taking of waterfowl by boat only out in the Laguna Madre. Hunters must meet Texas hunting license requirements and follow applicable state and federal regulations. Must be on a floating blind, and there is no use of dogs allowed in the park. Shooting restricted to water only- not towards land.

Special Activities
Please visit this page for applications and more information on Special Use Permits.
A Special Use Permit (SUP) is required to conduct any of the following activities in the park:
Conducting a wedding, ceremony, pageant, regatta, public spectator attraction, organized event, or similar activities
Conducting a fishing tournament, athletic event, parade, or other special event
Scattering human ashes from cremation
Collecting research specimens
Conducting public assemblies, meetings, gatherings, demonstrations, and other public expressions of views
Operating a public address system or amplification system in connection with a public gathering or special event for which a permit has been issued (pursuant to 36 CFR 2.50/2.51)
Delivering or retrieving a person or object by parachute, helicopter, or other airborne means
Non-commercial soliciting
Selling or distributing printed matter that is not solely commercial advertising
Engaging in or soliciting any business requires a permit, contract, or other written agreement with the United States or must be pursuant to special regulations
Advertising through display, posting, or distribution
Commercial filming of motion pictures or television involving the use of professional casts, settings, or crews, other than bona fide newsreel or news television
Photographing vehicles, other articles of commerce, or models for the purpose of commercial advertising
The Chief Ranger issues Special Use Permits for these activities to prevent damage or other impacts to park resources, visitor activities, facilities, and visitor experiences. For more information on Special Use Permits, call (361) 949-9238.
To request a Special Use Permit, send the appropriate application to:
Padre Island National Seashore
Ranger Activities Assistant
P.O. Box 181300
Corpus Christi, TX 78480


Last updated: August 25, 2016