Camping
All campgrounds are open year-round. No reservations are accepted, as camping is first-come, first-served. Campers, including beach campers, must have a camping permit, which is available from the kiosks at the entrances of each campground.
There are no RV hook-ups anywhere in the park, but an RV dump station and a water filling station are available for all campers staying in the park.
Check out time for Malaquite Campground and Bird Island Basin is 12:00 noon.
Ice is available from 9:00 a.m. until 5:00 p.m. at the Malaquite Visitor Center.
No food, firewood, or fishing licenses are sold in the park, and the park does not have a gas station. The nearest amenities from the park entrance station are about 12 miles away, so please come prepared. The park also does not have a post office or sell stamps, and cannot mail items for visitors.
Camping is permitted only in the five following areas.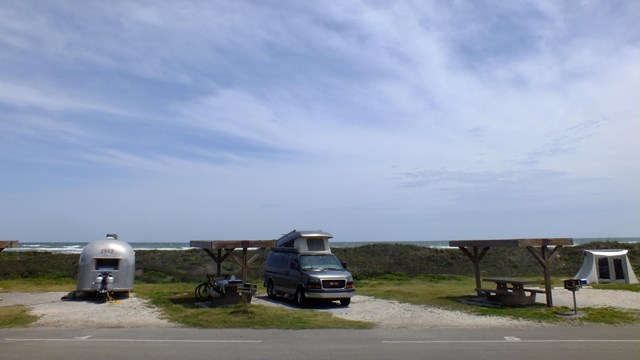 Malaquite Campground
Located on the gulf side of the island just north of the visitor center, it is just a short walk from this campground to the beach.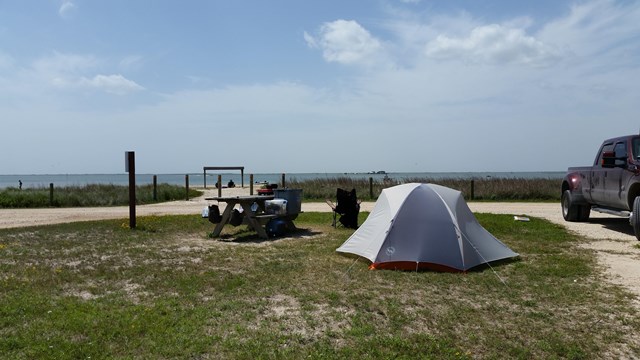 Bird Island Basin Campground
Located next to the calm waters of the laguna, this campground is a great place for tent or RV camping.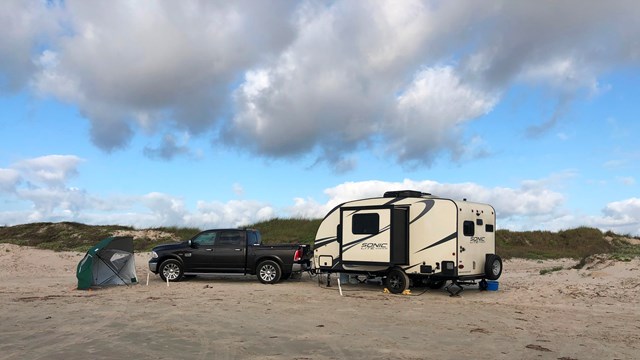 South Beach Primitive Camping
60 miles of primitive beach is available for camping with 4WD access. It is recommended that vehicles without 4WD stay in the first 5 miles.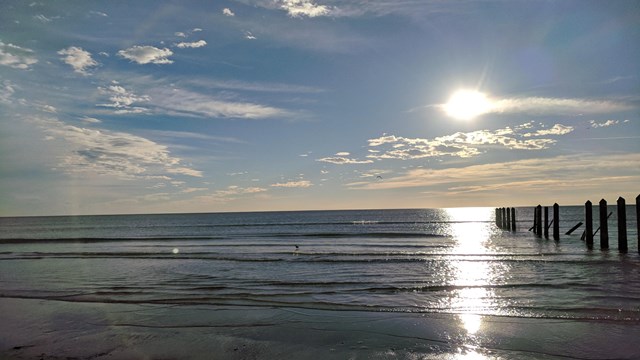 North Beach Primitive Camping
The northern-most area of the park. Approximately a mile of the beach is available for camping before the beach is blocked off for driving.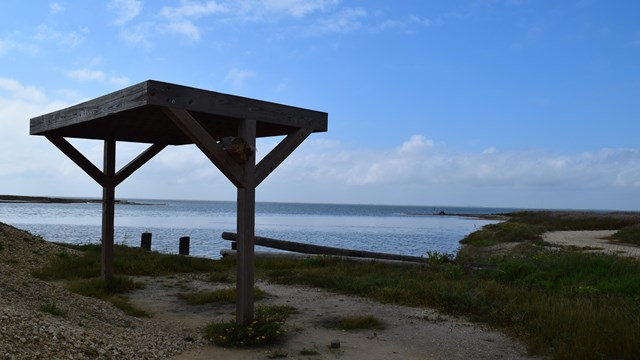 Yarborough Pass Primitive Camping
Located 15 miles down South Beach, Yarborough Pass provides access to the laguna for 4WD vehicles.
Last updated: April 2, 2023