Accessibility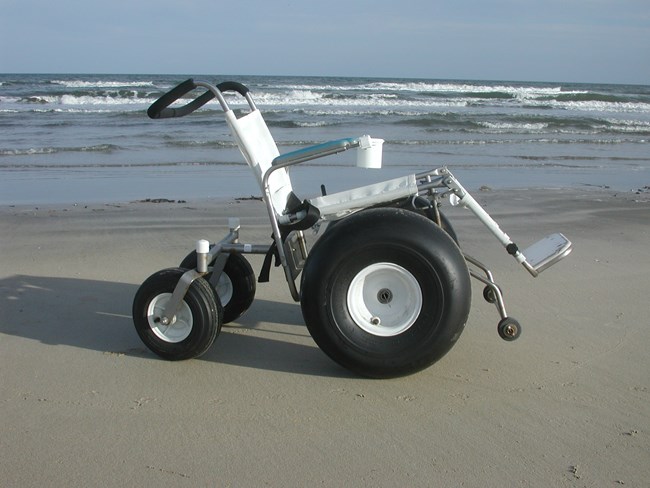 The Malaquite Visitor Center is accessible to all individuals. There are graded ramps to the Malaquite Visitor Center, picnic area, Malaquite Beach, and restroom facilities.
The park orientation video and a video on the sea turtle program is available in either Spanish or English.
Beach Wheelchairs
Five wheelchairs, designed for use in the soft sand of the beach, are available for free. To check out the wheelchair, leave a driver's license or personal wheelchair at the visitor center until the wheelchair is returned. All wheelchairs must be returned by 4:30 p.m. that day.
-Beach wheelchairs are solely for use by mobility challenged visitors to access Malaquite Beach and may not be used as transport for belongings or for any other purpose.
-The weight capacity of the beach wheelchair is 350 lbs.
-The number of occupants in a beach wheelchair at ANY given time is to not exceed (1) one individual.
-The beach wheelchair is for use only on Malaquite Beach and cannot be transported by vehicle to a different beach area.
-Beach wheelchairs are not designed to float! Do not take them into deep water since they may tip over, resulting in serious injury or even death.
-The beach wheelchair must be returned to the Visitor Center by 4:30 p.m. so it can be cleaned before the Visitor Center closes at 5 p.m.


Last updated: September 8, 2016