Pets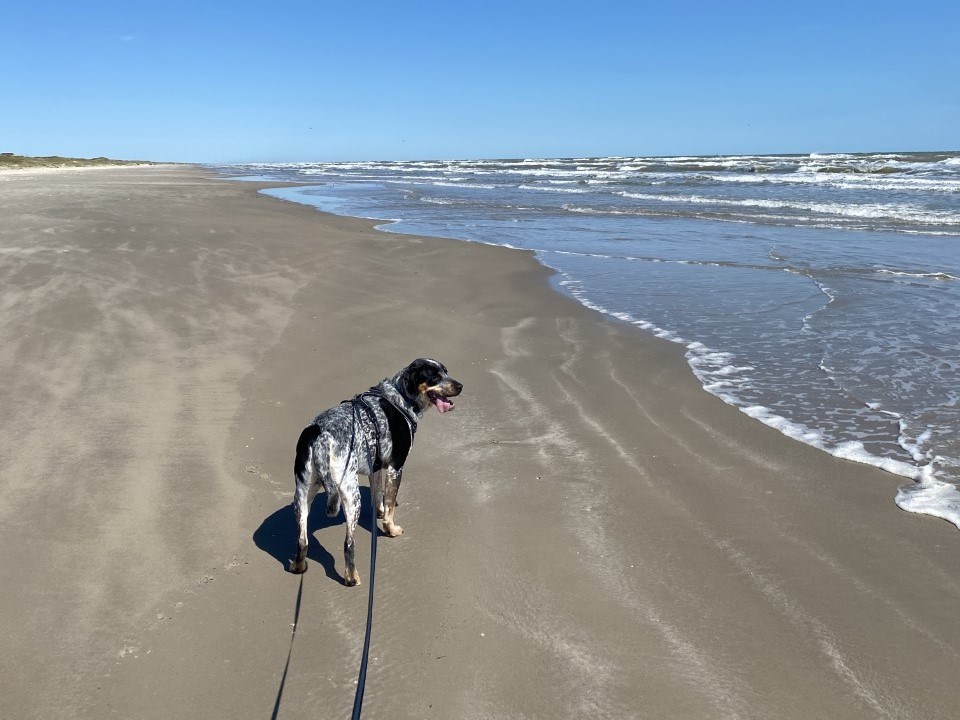 Where can I visit with my pet?
Padre Island National Seashore is pet friendly! To help everyone enjoy the park and for the safety of you, your pet, and park wildlife, the following regulations apply in the national seashore.
Pets are not permitted in park buildings.

Pets must be leashed (up to 6 feet) at all times.

Leashed pets are allowed on park beaches, campgrounds, trails, and boardwalks.

Disruptive or aggressive pets should not be taken into the following areas due to the presence of other visitors:

Malaquite Visitor Center deck and boardwalk.

The short stretch of beach directly in front of the visitor center.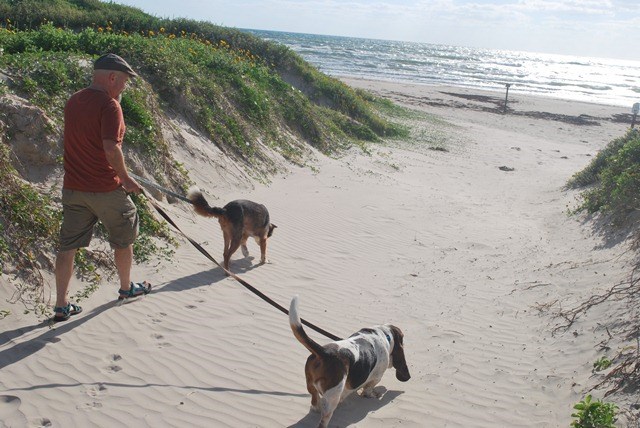 Tips for a great visit with your pet
Do not leave pets unattended outside or inside your vehicle.
During the summer, high temperatures can affect your pet, ensure your pet has enough water and snacks for a hike in the park.

Pet waste must be immediately collected and disposed of in the nearest trash can.

Keep your pet leashed. This is for their safety – rattlesnakes as well as predatory animals such as hawks and coyotes are present in the park.

Never allow your pet to chase or disturb birds or other wildlife.
Service Animals
In accordance with the Americans with Disabilities Act (ADA), service animals are authorized entrance to all park facilities open to the general public.

Find out more information on accessibility at Padre Island National Seashore.


Last updated: January 4, 2023