News Release
Padre Island National Seashore Announces $300,000 in Additional Federal Funding for Sea Turtles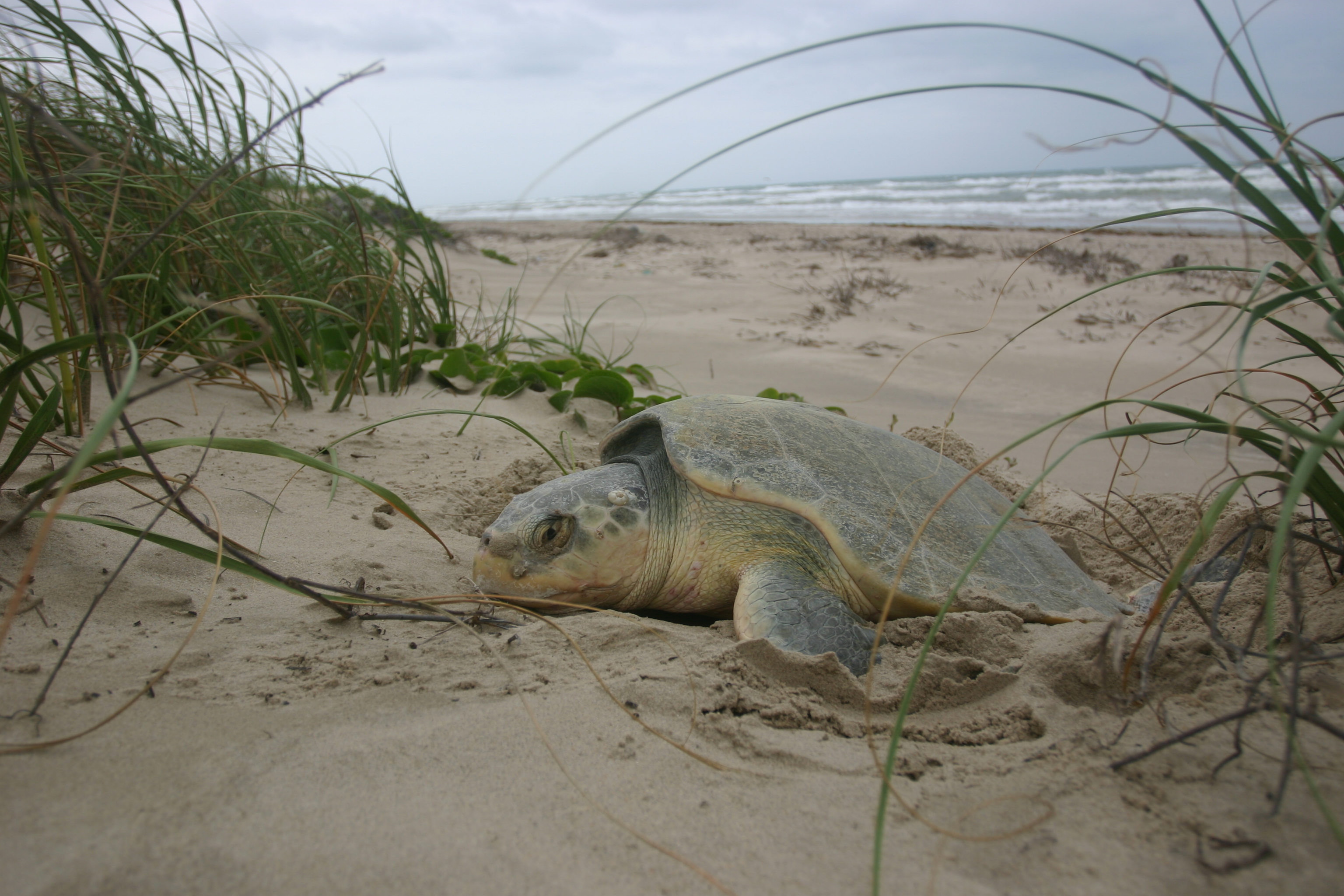 News Release Date:
January 11, 2022
Contact: Kelly Taylor, 361-949-8173 ext. 427
CORPUS CHRISTI, Texas – Today, Padre Island National Seashore Superintendent Eric Brunnemann announced the park secured an additional $300,000 in federal funding for research into the survival rates, resource use patterns, and a debilitating wildlife disease of the endangered Kemp's ridley sea turtle.   
"I know firsthand how much the Kemp's ridley sea turtle means to Texans, and the pride we feel with stakeholders and partners about such magnificent animals," said superintendent Brunnemann. "It is my sincere hope that the funding we are announcing today, along with our efforts to increase seasonal staffing in place of overtime, will reassure the public that we have every intention of strengthening our sea turtle program moving forward."   
The U.S. Geological Survey, which provides science support to bureaus in the Department of the Interior and other federal agencies, was awarded a $200,000, three-year project to determine survival rates and resource use patterns of the endangered Kemp's ridley sea turtle. The information will be used to investigate potential causes of the decline in Kemp's ridley nesting.  
Additionally, the National Park Service approved a $100,000, three-year project to research the emerging incidence of fibropapillomatosis, a wildlife disease, in Kemp's ridley sea turtles. Fibropapillomatosis is a debilitating disease that affects sea turtles in many parts of the world. Turtles with this disease have external tumors that may grow so large and hanging as to hamper swimming, vision and feeding.  
"Padre Island National Seashore is the most important nesting beach in the U.S. for the endangered Kemp's ridley sea turtle, and we're excited to continue working with Donna Shaver and the National Park Service as we analyze their long-term data on nesting females," said Kristen Hart, a research ecologist and lead USGS scientist on the project. "Our work will entail estimating survival rates for females and determining their use of various regional foraging habitats. We anticipate that our results will help identify drivers of trends in the larger Kemp's ridley population."
In June 2020, the National Park Service released the first program review of the park's popular Division of Sea Turtle Science and Recovery which outlined goals to strengthen its mission, clarify its priorities and expand opportunities for shared stewardship (find that report here:
https://go.nps.gov/paisreview
). That report discussed the need for the park to identify additional financial support and potential savings in light of an expected 2026 sunset of project funding originating from the Deepwater Horizon oil spill settlement. 
About Padre Island National Seashore
Padre Island National Seashore preserves, protects and interprets the outstanding natural, cultural and recreational resources of the longest undeveloped barrier island in the United States and its surrounding water for public benefit, inspiration and scientific understanding. The park's 130,000 acres and waters provide important habitat for marine and terrestrial plants and animals, including several rare, threatened and endangered species. Learn more at
www.nps.gov/pais
. 
Last updated: January 11, 2022