News Release
Man fined $1,000 for possession of protected wildlife and petrified wood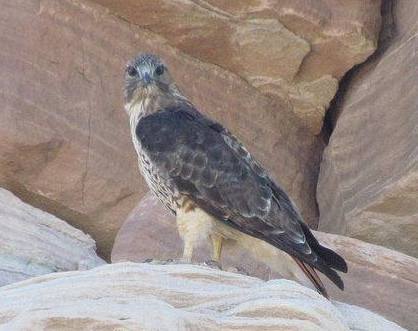 News Release Date: April 24, 2017

Contact: NPS Investigative Services Branch, (202) 379-4761
A man has been fined $1,000 for violating the
Migratory Bird Treaty Act
and other crimes committed in
Petrified Forest National Park
. Joseph Nolan, age 43, was sentenced at a recent federal court hearing after he pleaded guilty in March 2017.
On the night of July 5, 2016, a US Park Ranger out on patrol contacted Nolan for multiple traffic violations. During the contact, the ranger located bird wings, a dead Tiger Salamander inside a cooler, and approximately 35 pounds of petrified wood in Nolan's vehicle. 
An
ISB Special Agent
led the ensuing investigation, working with Special Agents of the US Fish and Wildlife Service (USFWS) to identify the bird wings as those of a Barn Owl and a Red-tailed Hawk. These species are protected under the Migratory Bird Treaty Act. 
The act makes it illegal for anyone to take, possess, import, export, transport, sell, purchase, barter, or offer for sale, purchase, or barter, any migratory bird or the parts, nests, or eggs of such a bird. The USFWS has statutory authority and responsibility for enforcing this act and others that protect fish and wildlife. 
The US Attorney's Office for the District of Arizona charged Nolan with possession of petrified wood, several traffic violations, and violating the Migratory Bird Treaty Act. In addition to the fine, Nolan was ordered to pay special assessment fees and was sentenced to serve one year of unsupervised probation.   
Last updated: April 24, 2017