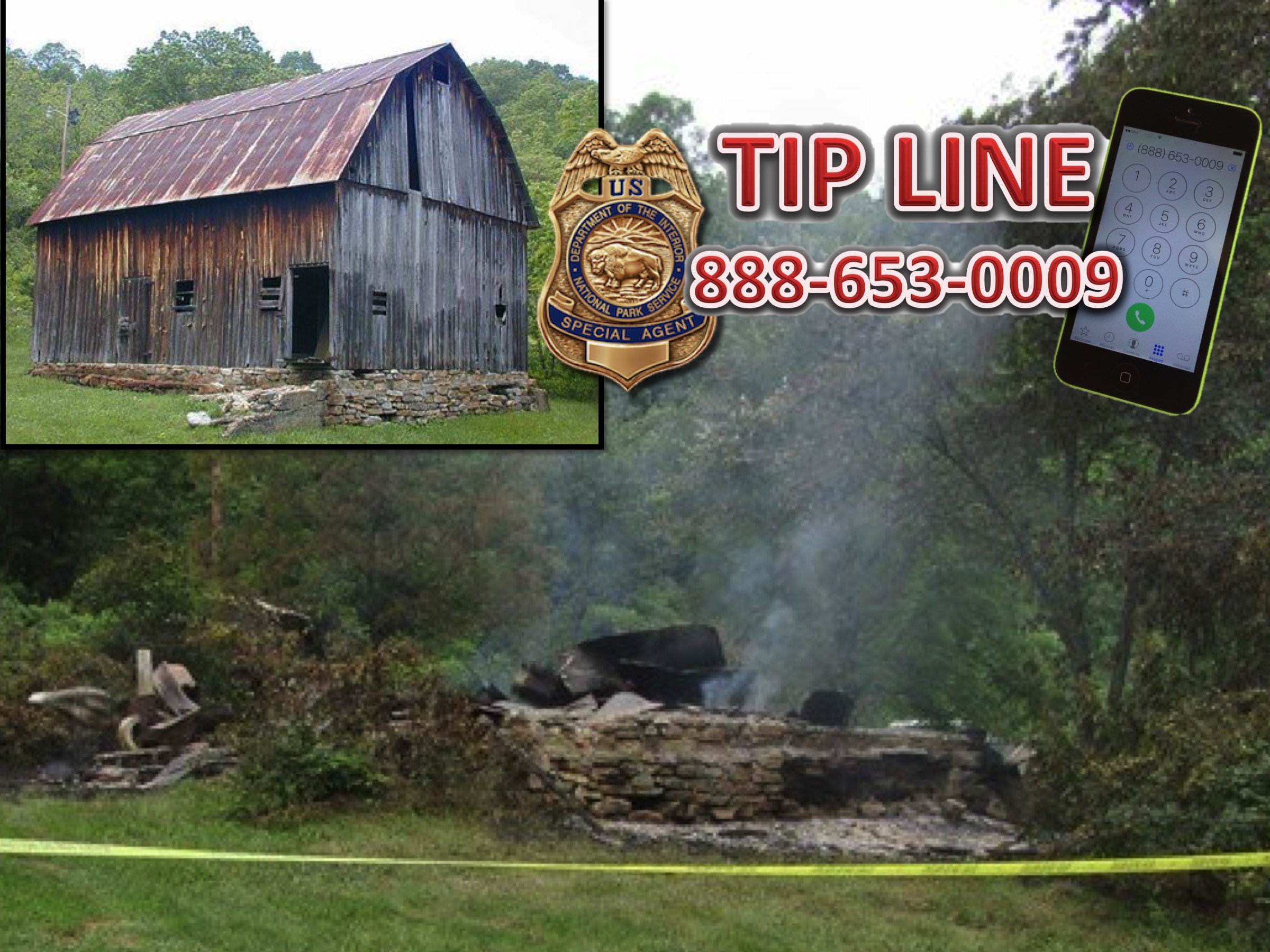 News Release Date: August 26, 2016

Contact: NPS Investigative Services Branch, Tip Line 888-653-0009
Reward offered for info aiding arson investigation in Ozark National Scenic Riverways
ISB Special Agents, the Missouri State Fire Marshal, and US Park Rangers of Ozark National Scenic Riverways are investigating a suspicious fire that destroyed the Wallace Barn.
On the morning of Saturday, August 6, park employees discovered that the historic barn, built in 1920, had burned to the ground. This is a significant loss for the park and local community.
Investigators have determined that the fire was not an accident. An arson investigation is underway, and a reward of up to $5,000 is offered for information leading to the arrest and conviction of those responsible. 
If you have information that could help investigators, please contact us. You don't have to tell us who you are, but please tell us what you know:
Call the ISB Tip Line at 888-653-0009, or the Missouri Arson Hotline at 800-39-ARSON
Send us a Message on Facebook
ISB: the Investigative Services Branch of the National Park Service