News Release
Man sentenced for assaulting a US Park Ranger of Grand Canyon National Park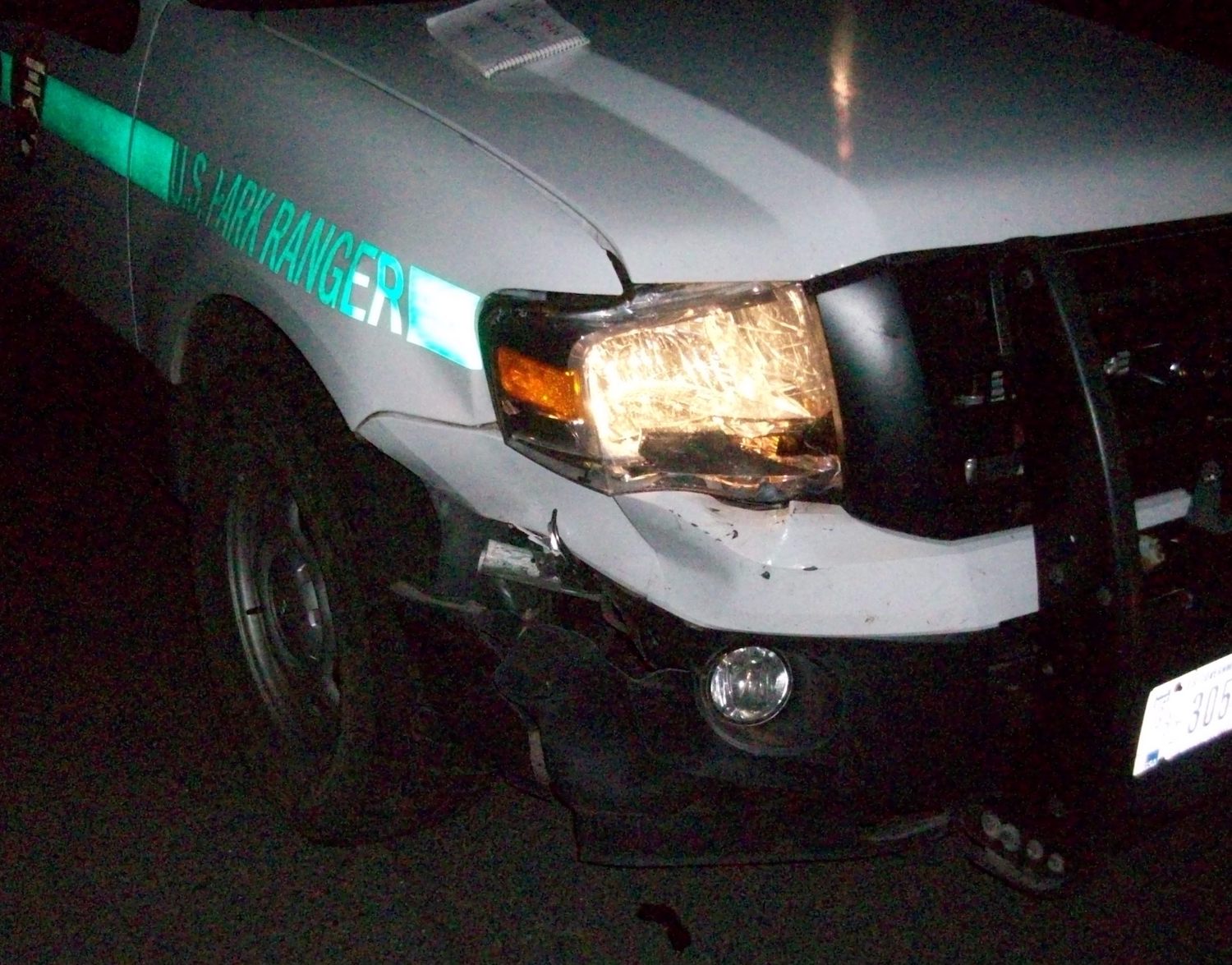 News Release Date: February 8, 2017

Contact: NPS Investigative Services Branch, 202-379-4761
At a recent court hearing, a judge ordered a man to serve 90 days in jail for a series of bad decisions he made while driving from
Grand Canyon National Park
to Flagstaff, AZ. Marcus Sharpe, age 32, pleaded guilty to assaulting a federal officer, reckless driving, and other charges that stemmed from incidents during the early morning hours of June 1, 2016.
According to court documents, a security guard working for a concession company in the park observed Sharpe in a car parked near the headquarters building. When the guard contacted Sharpe to check on his well-being, Sharpe made several statements that led the security guard to believe he may be suicidal.
The guard contacted the park's dispatch center to request response from a US Park Ranger.
Dashcam video shows
that when the ranger arrived on scene, Sharpe drove his vehicle directly into the ranger's patrol vehicle, ramming it with sufficient force to disable it. Sharpe then sped off into the night. Fortunately, the ranger was not injured in the assault. Two hours later, Coconino County Sheriff's Office advised the park that deputies had found Sharpe's vehicle on the outskirts of Flagstaff, a town approximately 85 miles from the park.
Meanwhile, deputies were searching the same area for a suspect who had attempted to gain entry into a nearby residence. In short order Sharpe was taken into custody by deputies and troopers with the Arizona Department of Public Safety for several charges including driving under the influence and indecent exposure.
This concludes an investigation by
ISB Special Agents
and US Park Rangers of Grand Canyon National Park. In addition to his prison term, Sharpe will serve one year of supervised release during which time he is banned from the park. He must also pay $3,525 in restitution for the damaged patrol vehicle.  
Last updated: February 8, 2017