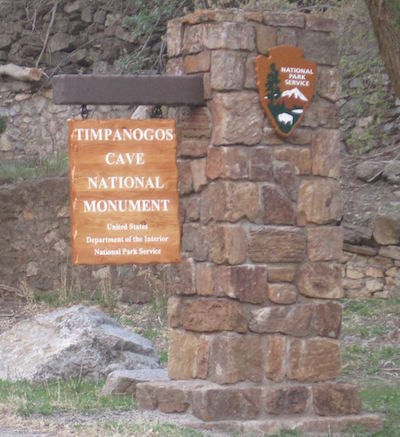 News Release Date: April 28, 2016

Contact: NPS Investigative Services Branch, Tip Line 888-653-0009
Update: four men to face federal charges after vandalism and theft at Timpanogos Cave
An ISB investigation into vandalism and theft at Timpanogos Cave National Monument has led the US Attorney's Office, District of Utah to issue federal charges against four men.
After a historic building was found to be damaged and valuable rescue gear stolen last year, ISB Special Agents began gathering evidence and tracing it back to those believed to be responsible. Prosecutors charged Angel Sebastian Gonzales, Chase Colby Thornwall, Russell Benitez Thornwall, and Nico Benitez Thornwall with theft and destruction of US Government property. The men, ages 19 and 20, could serve up to 10 years in prison if convicted of the felony charges.
Related News Release Date: February 13, 2015 
Vandals damage historic WPA structures at Timpanogos Cave
ISB Special Agents are investigating vandalism and theft that occurred at Timpanogos Cave National Monument on the evening of Thursday, February 12, 2015.
Though the caves, trails and facilities of the monument were closed at the time, the involved persons cut the lock from a gate to gain access. In addition to causing such damage as broken windows and graffiti to historic structures built by WPA crews in the 1930s, the suspects also took valuable emergency response equipment from the monument.
Anyone with information related to this case is encouraged to call the toll-free ISB Tip Line at 888-653-0009. You don't have to tell us who you are, but please tell us what you know.