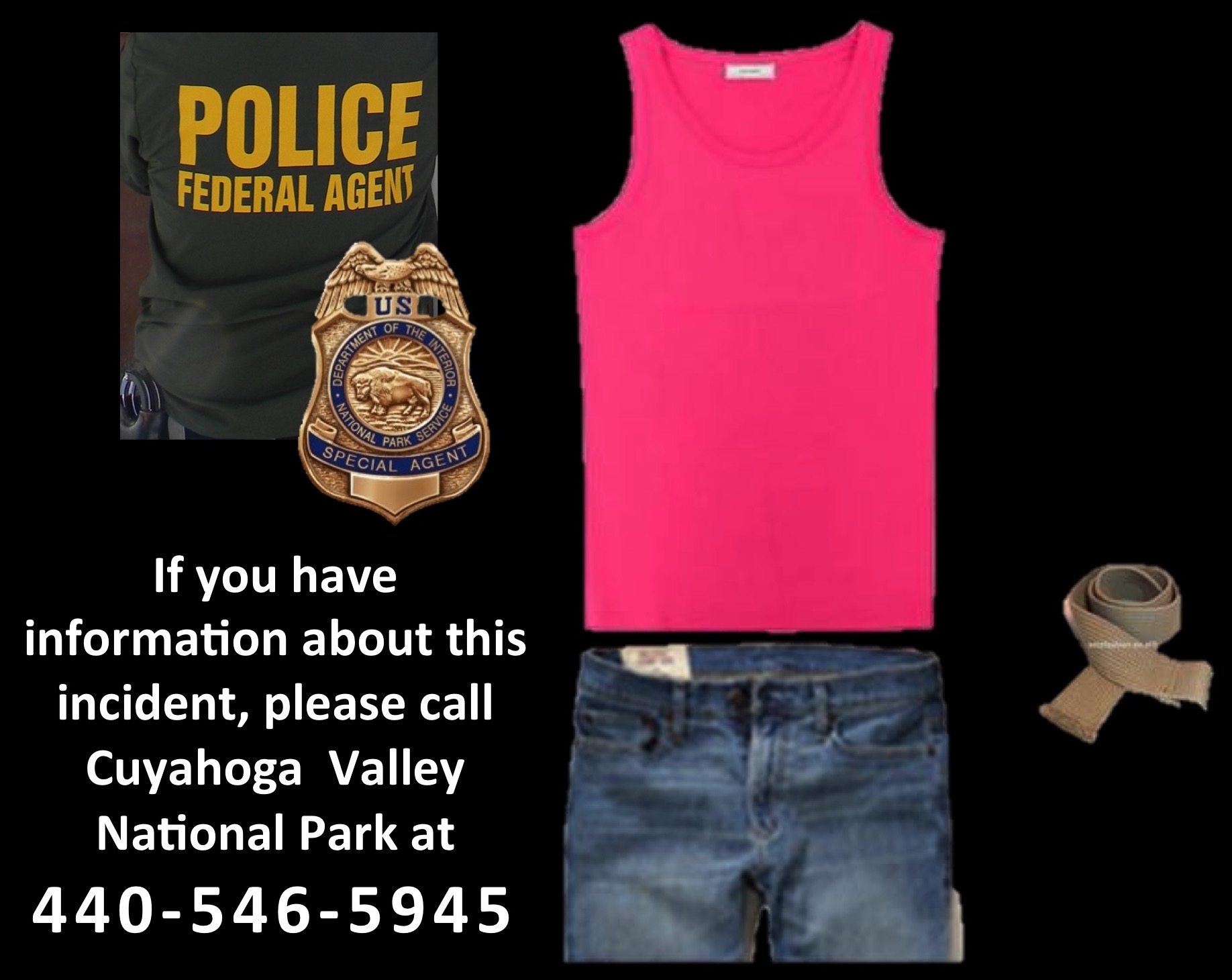 News Release Date: July 4, 2016

Contact: Cuyahoga Valley National Park, 440-546-5945
Contact: NPS Investigative Services Branch (ISB), ISB Tip Line 888-653-0009
Seeking help in identifying gunshot victim found in Cuyahoga Valley National Park
Special Agents with the Investigative Services Branch (ISB), US Park Rangers, and FBI agents are investigating an assault that left a young woman with multiple gunshot wounds on Sunday, July 3. The victim was found within Cuyahoga Valley National Park and was transported to a local hospital in critical condition.
Rangers received a report of the victim at about 9:20 a.m. on July 3. This investigation is ongoing, and though few details are available at this time, investigators believe it is an isolated incident. 
The injured woman's identity is unknown and she is unable to communicate with investigators. She is about 18 years old, African American, 5'04"-5'05" tall, and weighs 110-120 pounds. She was wearing light blue Hollister brand cut-off jean shorts with a khaki belt, a pink tank top, and white Nike brand sneakers.
If you can help identify her, please contact Cuyahoga Valley National Park at 440-546-5945.
You may also use the ISB Tip Line. Remember - you don't have to tell us who you are, but please tell us what you know:
ISB: the Investigative Services Branch of the National Park Service
Who We Are | What We Do | News | Submit a Tip | Contact Us