News Release
Investigation: Fatal fall at Acadia National Park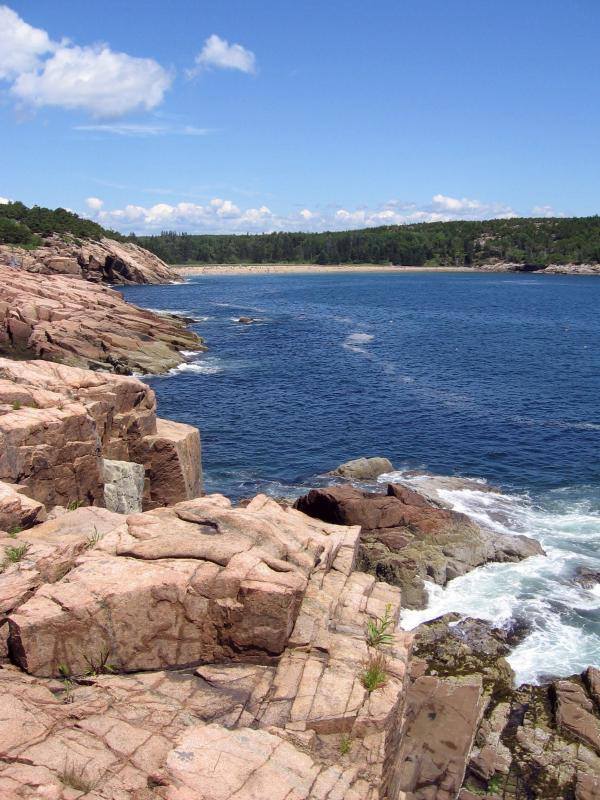 News Release Date: June 13, 2016

Contact: NPS Investigative Services Branch (ISB), Tip Line 888-653-0009
Seeking information surrounding the circumstances of a fatal fall in Acadia National Park
Special Agents with the Investigative Services Branch (ISB) are working with US Park Rangers of Acadia National Park to determine what caused a New Jersey man to fall to his death recently.
In a press release, park officials said that Mark Simon, age 68, fell to his death from a park bluff between Sand Beach and Thunder Hole on Monday, June 6. At approximately 7 pm, Simon and his wife parked along the Park Loop Road so he could photograph the sunset from a location off the Ocean Path across from Old Soaker. Simon's wife waited for him in their vehicle and became concerned about his situation once the sun had set. At approximately 9:30 pm, she waved down a passing US Park Ranger who was conducting a routine patrol.
Rangers located Simon's backpack at the top of a bluff and discovered that he had fallen approximately 40 feet to the edge of the water below. Rangers were not able to reach him due to the steep terrain and attempted to make verbal contact, but he was unresponsive. With assistance from the US Coast Guard and Mount Desert Island Search and Rescue, park responders recovered Simon's body from the water. 
The Maine Office of the Chief Medical Examiner conducted an autopsy and investigators are waiting for lab results before releasing any information. 
While the fall appears accidental, the National Park Service is investigating the circumstances. 
"Because it happened in an area of the park that is popular, it's certainly possible that somebody might have seen something," said John Kelly, park spokesman. He added that park investigators have been in contact with both Maine State Police and law enforcement officials in New Jersey, where Simon lived.
Investigators would like to speak with anyone who was in the area of Sand Beach and Thunder Hole on Monday, June 6 between 7 pm and 9 pm. If you can help, please contact us - and remember, you don't have to tell us who you are, but please tell us what you know:
ISB: the Investigative Services Branch of the National Park Service
Last updated: June 13, 2016