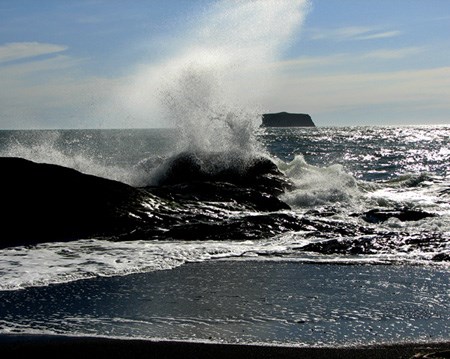 Overview:

Rocky beaches, giant drift logs, pounding waves and views of offshore islands known as 'seastacks' are features that define Rialto Beach.
Just inland is the Mora area, characterized by towering trees, lush undergrowth and the omnipresent roar of the Pacific Ocean in the background.
Rialto Beach is accessible by Mora Road, off of La Push Road. Rialto Beach is about 36 miles southwest of Lake Crescent, and about 75 miles from Port Angeles (directions).
A general map and information regarding facilities, picnic areas, camping, and regulations can be found on the park's Mora brochure.