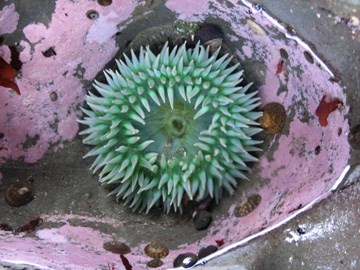 The most popular tidepools areas are at Kalaloch's Beach 4 and Mora's Hole in the Wall. You can go with family and friends or during summer low tides, rangers offer programs at both locations.
Second Beach, Third Beach, Ruby Beach and many other coastal wilderness locations are also excellent places to view intertidal life in the park.
Tidepool Etiquette: Please review tidepool etiquette and safety tips if you are planning on visiting the tidepools whether participating in a a ranger-led program or on your own. Learn a few tips about Tidepool Etiquette from the Olympic Coast National Marine Sanctuary.