Tides and Your Safety

Always carry a tide table, topographic map, and keep track of the time whenever hiking along Olympic's coast
---
Plan Ahead
With some research before your trip, you can time your hikes well and avoid being held up on the wrong side of a tidal restriction from your destination. You can also check to see if your timeframe is appropriate for your route to be passable. Throughout the year, there are periods of higher tides where several locations become impassible during daylight hours, sometimes for several days at a time.
Several points along the coast are only passable at lower tides. Check the NOAA Tide Predictions to see if your chosen days are appropriate for coastal travel.

Always carry a tide chart, available at visitor centers and coastal ranger stations, to time your hikes accordingly.

When hiking the coast, you will need a topographic map that shows you the headlands that are only passable at lower tides. This map along with your tide table are essential to safely enjoying this rugged wilderness. Maps can be purchased ahead of time online here, at some local gear shops, or in person at the Olympic National Park Visitor Center in Port Angeles, WA.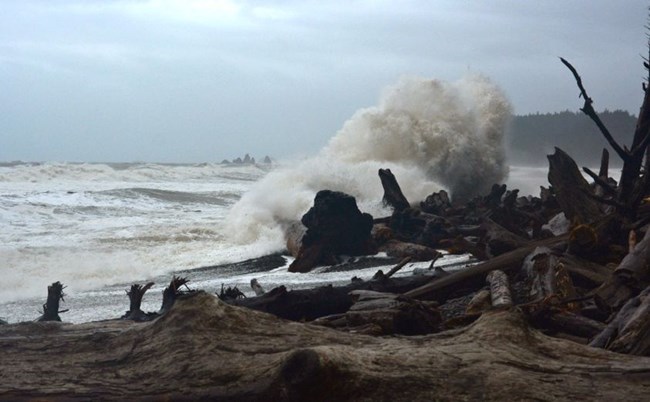 Hiking in the off-season?
Strong winds or storms can significantly elevate tides and create hazardous conditions, particularly in the fall, winter, and spring. Be attentive to your surroundings and never underestimate the power of the Pacific Ocean.
Before you head out for a coastal hike, it is always worth checking the marine forecast on NOAA:


Last updated: November 12, 2023