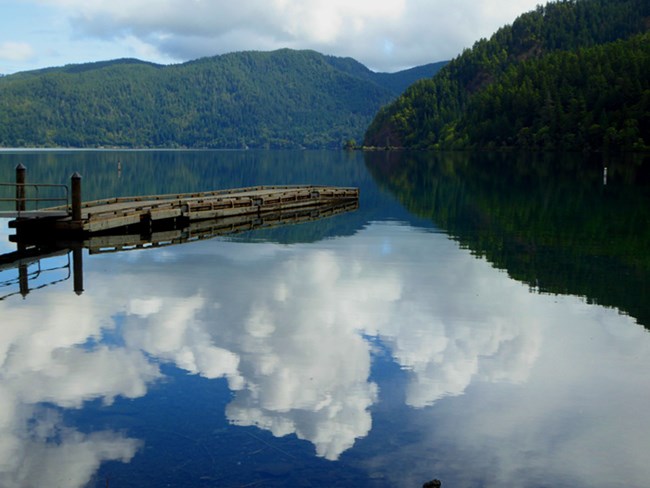 Road work on Highway 101 at Lake Crescent: Check the current project info for updates on delays
Overview:
Nestled in the northern foothills of the Olympic Mountains, Lake Crescent lies about 18 miles west of Port Angeles (directions). The pristine waters of this deep, glacially carved lake make it an ideal destination for those in search of natural beauty.
A massive landslide isolated Lake Crescent from Lake Sutherland approximately 7,000 years ago. There are two uniquely adapted populations, the Crescenti and Beardslee trout, that resulted from genetic isolation following this event.
A general map and information about facilities, picnicking areas, campgrounds, and regulations can be found on the park's Lake Crescent brochure.