Visiting the Elwha Valley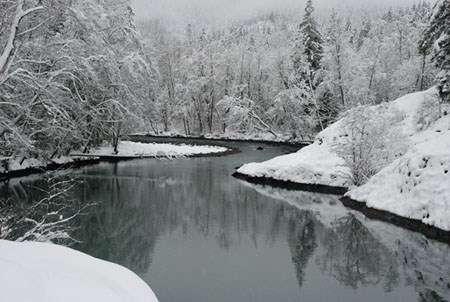 Alert
The Elwha area is currently closed to vehicle traffic beyond the Madison Falls parking lot at the park boundary due to extensive flood damage/road washout. Parking and turnaround space are limited.The Olympic Hot Springs Road is open to bicycle/pedestrian traffic beyond Madison Falls parking lot. There are no visitor facilites beyond the gate at the parking lot. A bypass trail provides access around the flood damage. Pets are permitted on leash on the road and bypass trail only. Be sure to check road status and trail conditions before your visit.
Overview
The Elwha is the Olympic Peninsula's largest watershed and prior to the construction of two dams in the early 1900s, was known for its impressive salmon returns.
The Elwha Valley is located in the central northern area of Olympic National Park. Located 11 miles west of Port Angeles, the Elwha Valley is reached by the Olympic Hot Springs Road, off of Highway 101 (directions).
Today, the Elwha River is the site of one of the largest ecosystem restoration projects in National Park Service history. With its sparkling river surrounded by mountains, the Elwha Valley is a popular destination for all.
General information about the Elwha Valley, facilities, trails, camping, and regulations can be found on the Elwha brochure.
Map and description of locations where you can learn more and Experience Elwha River Restoration.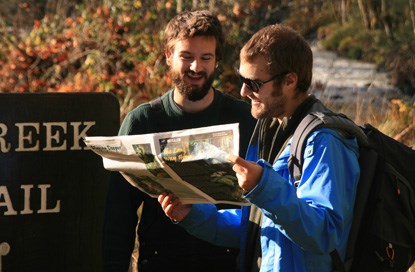 Last updated: April 25, 2023