Stehekin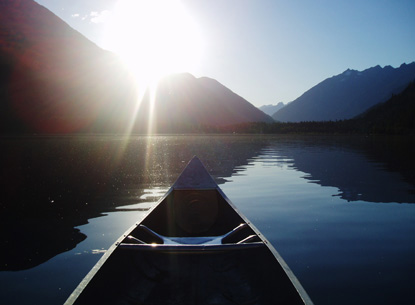 Welcome! The name "Stehekin" is based on a Salishan word meaning "the way through". The Stehekin Valley has long served as a passageway for travelers, linking Washington's interior wilderness to the rugged Cascade Mountains. Today Stehekin offers vistors an escape from the hustle of the modern day world. Nestled at the headwaters of Lake Chelan, the third deepest lake in America, the Stehekin community lives life a little slower.
Connected to the outside world only by foot, boat or plane, the voyage to Stehekin is part of your experience and once you've arrived a variety of historical, cultural, and outdoor activities will connect you with the majestic surroundings. Stehekin serves as a hub to explore the 61,958-acre Lake Chelan National Recreation Area and a gateway to the rest of the North Cascades National Park Complex, Stephen Mather Wilderness, and adjacent National Forest Wilderness Areas.
For more information, please contact the Golden West Visitor Center at 509-699-2080, ext 14.