Stehekin Transportation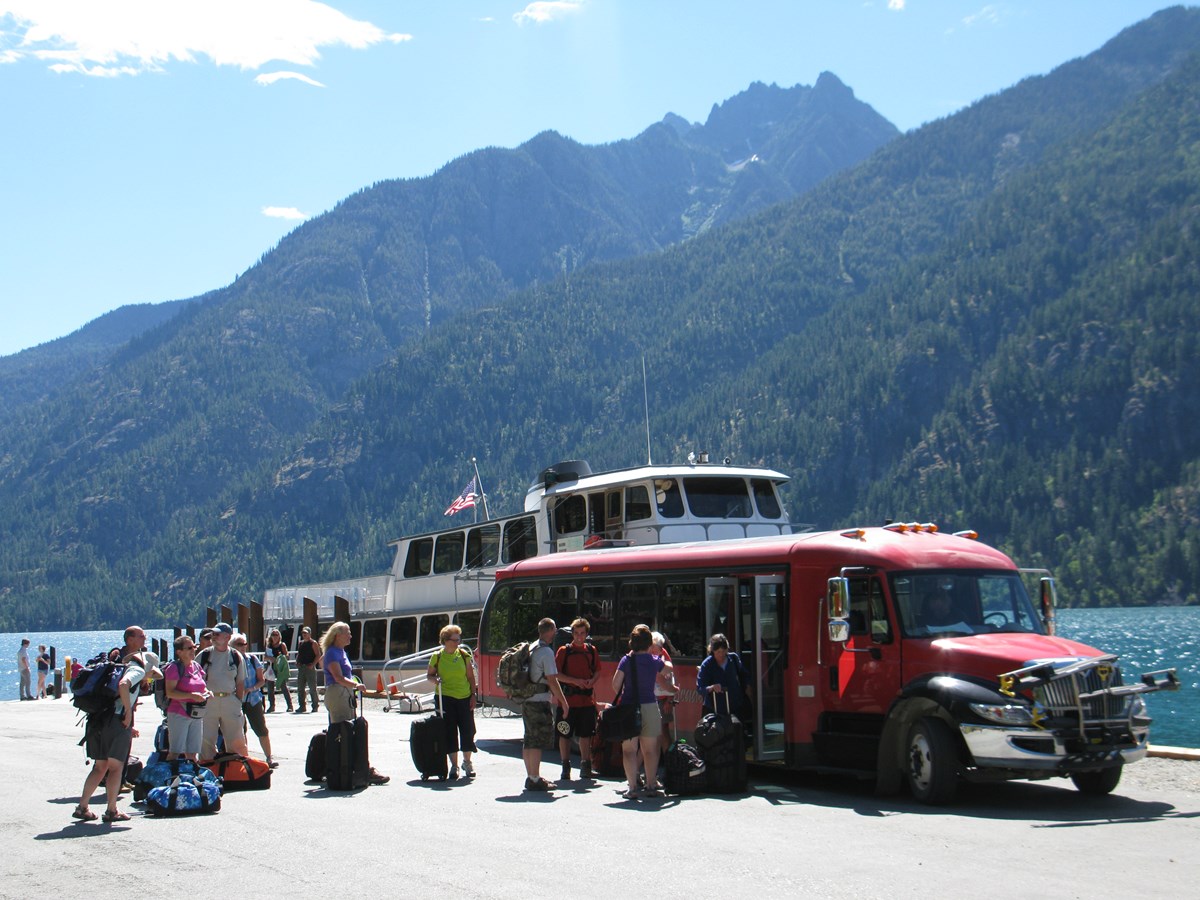 Stehekin Shuttle
The Stehekin Shuttle (red bus) will not be running in early summer 2022. Other private shuttle service is available to and from High Bridge on a limited schedule starting Memorial Day Weekend. Visit the website for Stehekin Valley Adventures for more information.

Shuttles run along the Stehekin Valley Road from Stehekin Landing to High Bridge, with stops along the way. Check back in summer for updated shuttle information.
Bicycle
Bicycles are a great way to leisurely explore the Stehekin Valley. The road is paved until mile 5.0 and hard packed dirt with some gravel until High Bridge. Bikes can be brought on the ferries (year-round) or rented (late spring through early fall) through Discovery Bikes, located a six minute walk from Stehekin Landing.
Last updated: June 14, 2022