Agnes Creek (Pacific Crest) Trail
We are in the process of updating all of our trail guides. In the meantime, please call the Wilderness Information Center at 360-854-7245 for trail information. Thanks for your patience.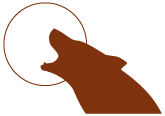 Ninety-three percent of North Cascades National Park Service Complex is designated as the Stephen Mather Wilderness, set aside by law for "the American people of present and future generations" for our protection and enjoyment. Please follow all
Leave No Trace
hiking and camping practices to reduce your impact on this special place and leave it unimpaired for future generations.
Last updated: March 22, 2013