Leave No Trace
Leave No Trace is a national program that protects the outdoors by teaching and inspiring people to recreate responsibly. Visitors to North Cascades should follow the seven Leave No Trace principles and other park regulations to help minimize human impacts on the environment. To learn more, visit the Leave No Trace Center for Outdoor Ethics webpage.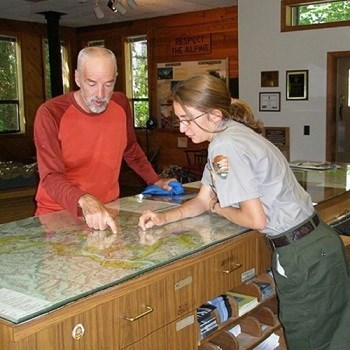 Plan Ahead and Prepare
Before you arrive, be informed about the area. Plan your visit and prepare for the backcountry.
North Cascades has a wide variety of terrain. Choose destinations that your group is physically in condition to handle, and know your group's limits.
Visiting in small groups allows for more flexibility and has less impact.
When heading into the wilderness, learn the necessary skills and know how to use your gear before you go, especially if you will be crossing steep snow, traveling cross-country, or mountaineering.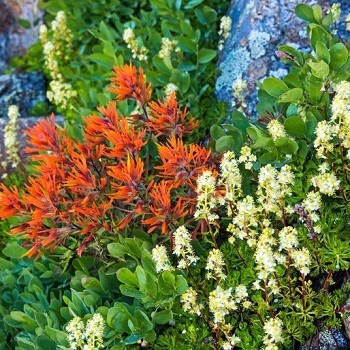 Travel and Camp on Durable Surfaces
Protect native vegetation and reduce erosion by staying on the trail, especially in popular areas and overlooks.
Avoid making parallel trails, cutting switchbacks or widening trails.
There are hundreds of established campsites throughout the frontcountry and backcountry of North Cascades. Camp only in designated camps, and pitch your tent on established bare sites, not the vegetation.
When traveling cross-country, seek a route over rock or snow, or spread your group out to avoid creating a trail through vegetation. Camp on a durable surface.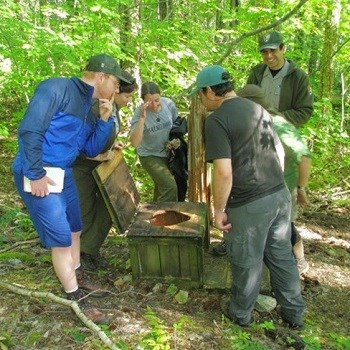 Dispose of Waste Properly
Pack it in, pack it out. Inspect campsites, food preparation areas, and rest areas for trash or spilled foods. Pack out all trash, leftover food and litter.
Consider unpacking new materials at home, since trash services in the park complex are limited.
Use toilet facilities whenever possible. Otherwise, deposit solid human waste in catholes dug 6 to 8 inches deep, at least 200 feet from water, camp and trails. Cover and disguise the cathole when finished.
Pack out all toilet paper, hygiene products, and wet wipes. Never deposit wet wipes or trash in a pit toilet.
When traveling in the alpine, pack out human waste from these fragile areas using a blue bag or other human waste pack-out system. Call or stop by the Wilderness Information Center for more information.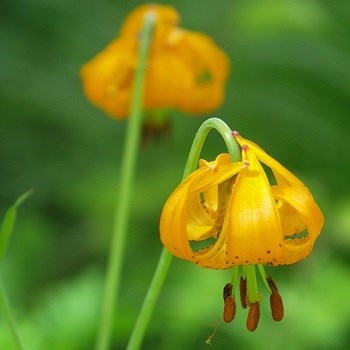 Leave What You Find
Leave plants, rocks and artifacts as you find them, so that others may discover and enjoy them.
Treat living plants with respect. Carving, picking, or peeling plants may kill them.
Do not build rock cairns, dig trenches, or carve into tree trunks or structures. Leave natural and historical areas exactly as they were when you arrived.
Edible fruits and berries may be gathered for personal consumption (1 liter per day). For more information on personal use and consumption limits, visit the Superintendent's Compendium.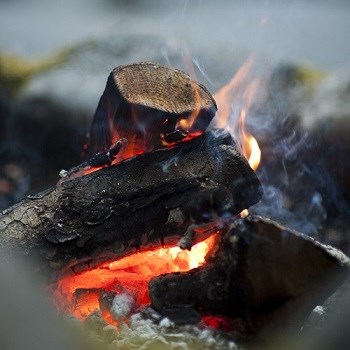 Minimize Campfire Impacts
Know current fire conditions, including local burn bans, before you go.
Where fires are permitted, use established fire rings. Otherwise, use a camp stove.
Burn only small pieces of dead and downed wood that fit entirely within the firepit.
Be sure the fire is out and cold before leaving.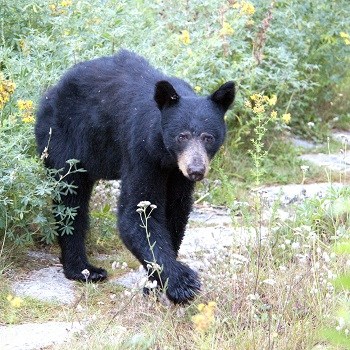 Respect Wildlife
Store all food and scented items properly! Learn more about food storage requirements.
Keep a clean camp and minimize smells.
Control pets at all times with a six foot or less leash, or leave them at home. Pets are not permitted in the national park.
Enjoy wildlife from a distance. Never approach or feed a bear or any other wild animal.
Respect closures in effect to protect sensitive wildlife.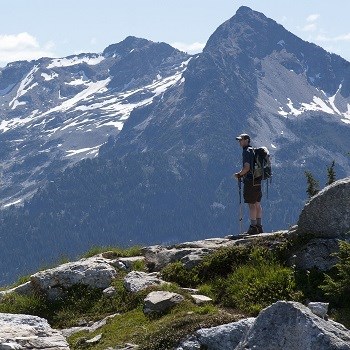 Be Considerate of Other Visitors
Respect other visitors and protect the quality of their experience.
Be aware of noise levels and let nature's sounds prevail. Minimize your noise footprint.
Social media can have a big impact in national parks and other wild places. Be aware of how your actions can spread and be amplified on social media. Share locations thoughtfully and be mindful of what your images portray.

Last updated: April 27, 2020