Plan Your Visit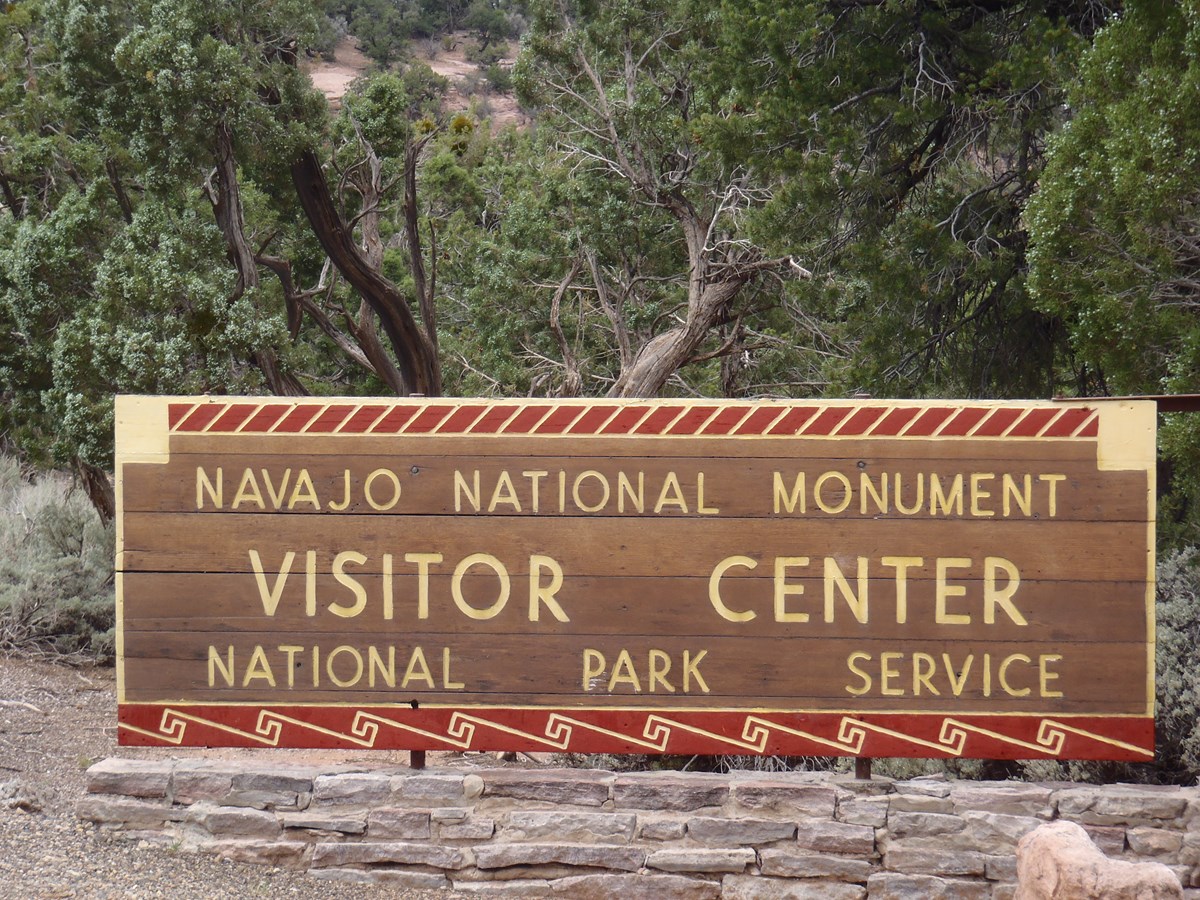 General Information
Navajo National Monument is a free park and is open year-round. The Visitor Center is closed on Thanksgiving, Christmas and New Year's Day. Visitor services and park activities are limited at this time.
The park offers a Visitor Center, self-guided trails, seasonal ranger-led hikes, camping, and many other visitor experiences that are free of charge. Please check with park staff for updates about available services as this information is subject to change.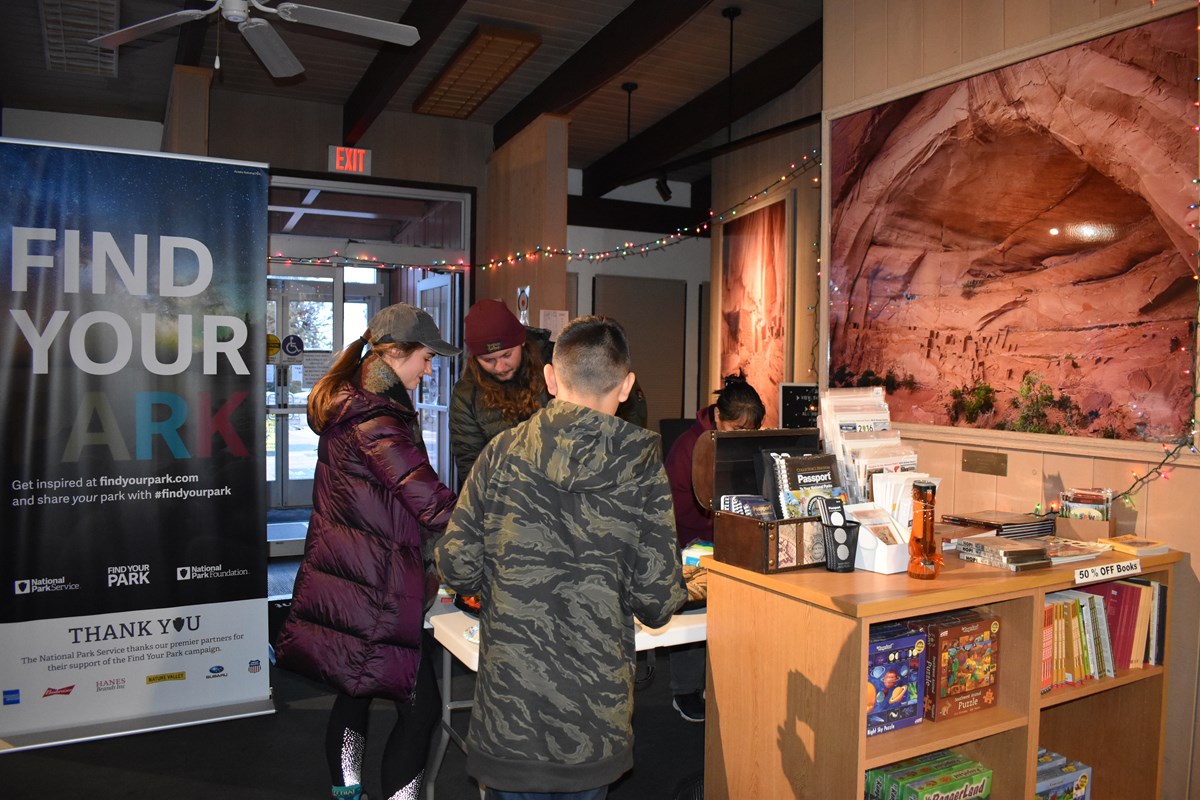 Visitor Center
What you can find at the Visitor Center:
a front desk where park staff can offer more information about the park

a park store that offers books, jewelry and souvenirs

a museum that features cliff dwelling artifacts and dioramas

an auditorium where park films are played on a loop or upon request (CLOSED at this time)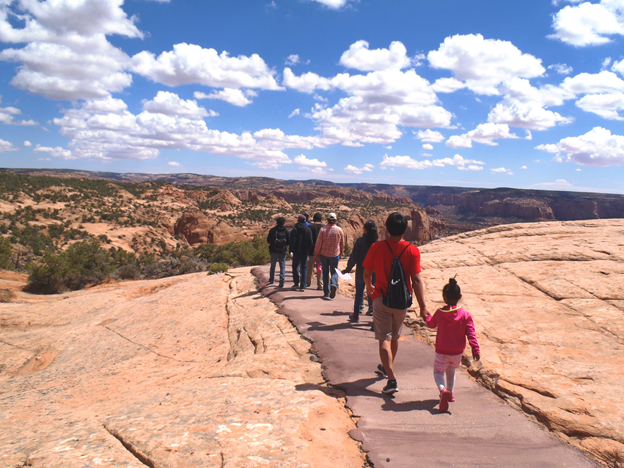 Self-guided Trails
Three (3) self-guided trails are generally available to use from sunrise to sunset even when the park is closed. Trails can be accessed from the parking lot and begin behind the Visitor Center.
1) Sandal Trail: 1.3 mile (2.09 km) round-trip paved trail to the Betatakin Cliff Dwelling overlook. The Betatakin Cliff Dwellings can be seen from a 1/4 mile distance so bringing binoculars is recommended. The trail is paved with a 150 feet elevation change. The trail generally takes 30 minutes to walk the entire length depending on the amount of time spent at the overlook. NOTICE: This is the only point in the park where visitors can view the cliff dwelling other than on the guided tours.

2) Aspen Trail
: 0.8 mile (1.29 km) steep round-trip nature trail that leads to an overlook of a relict forest on the canyon floor. The elevation change is 350 feet and is strenuous for non-hikers. The trail generally takes 30-45 minutes depending on the amount of time spent at the overlook. NOTICE:
Cliff dwellings can not be seen from here.
3) Canyon View Trail: 0.8 mile (1.29 km) round-trip canyon rim trail that leads to the park's historic ranger station and provides views of the canyon. The trail is flat and is unpaved. The trail generally takes 15-20 minutes to walk the entire length. Notice: Cliff dwellings can not be seen from here.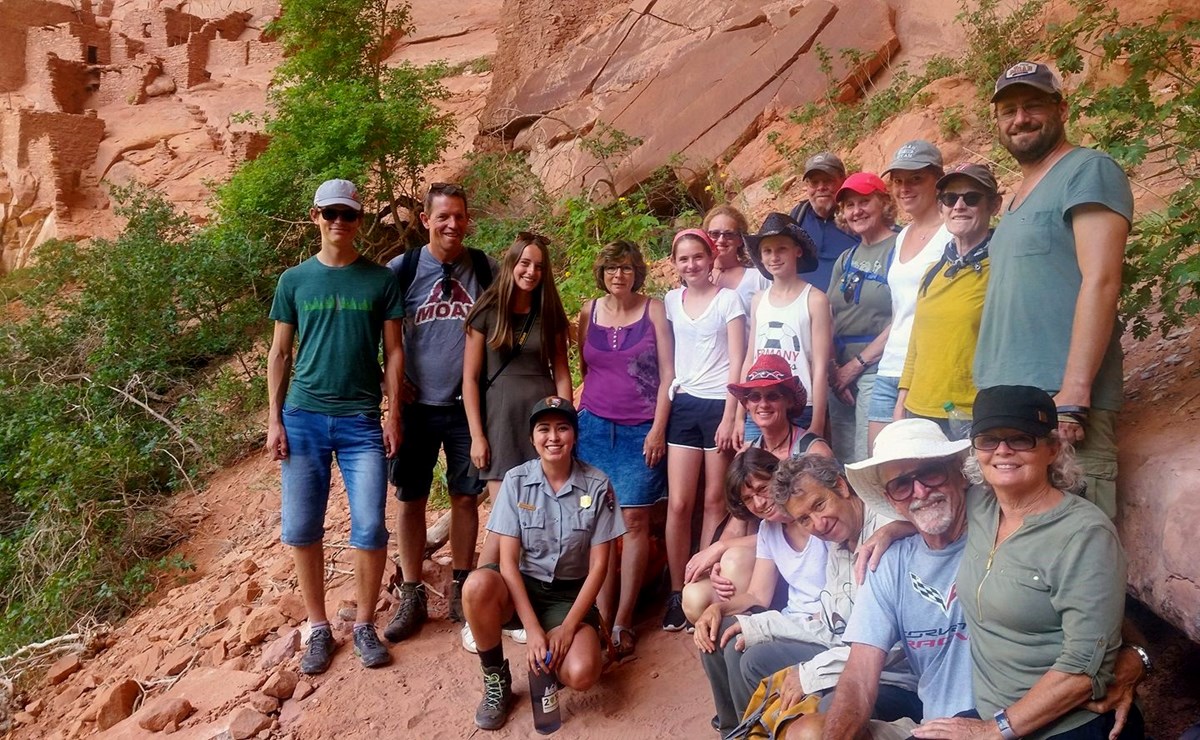 Ranger-led Hikes
Ranger-led hikes into the canyon are generally offered
from Memorial Day to Labor Day (late May to early September):
Betatakin: Hikes are offered once a day at 6am MDT on Saturdays and Sundays. The trail is 5 miles (8.05 km). Tours are 3-5 hours in length. A sign up sheet is available at the Visitor Center. We do not accept reservations for the Betatakin hike.

Keet Seel: Currently CLOSED. Access to Keet Seel requires a 17 mile (27.4 km) roundtrip backcountry hike. A reservation made by phone or in person is required to obtain a free permit. Reservations are not being accepted at this time. This activity's availability is TBD.

Hikers generally have the option of hiking to Keet Seel in a day or as an overnight trip using the campground at the site. Keet Seel is limited to 20 hikers per day.
Hike Smart at Navajo

(PDF 472 KB) to ensure you are well prepared for the trails and to have a safe trip at the park.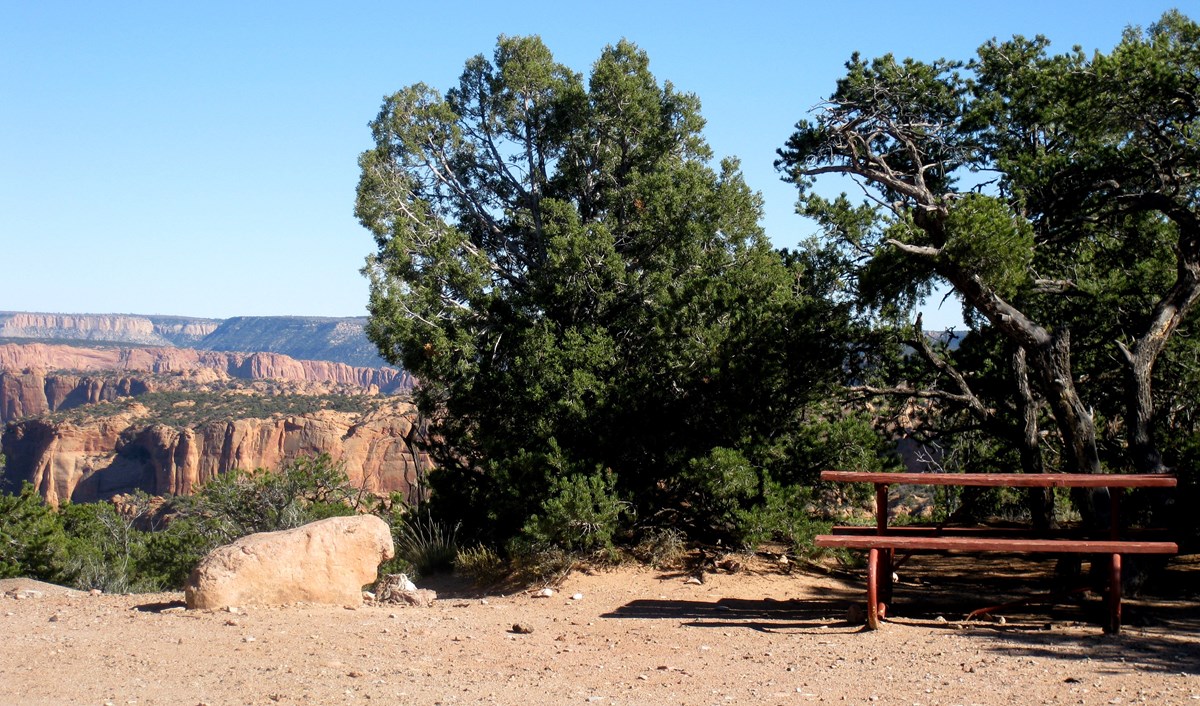 Campgrounds
Camping is available in the park in designated areas only. Please check with park staff in the Visitor Center for current information.

Sunset View Campground: Currently
OPEN

. This FREE campground is located near the Visitor Center and is available on a first come, first serve basis. 31 sites each with a picnic table and grill. Dry camping only. No group sites available.
Canyon View Campground: Currently
CLOSED

until further notice.
NOTICE: Dispersed camping is not permitted in the park due to the protection of the ecological resources. Dispersed camping is also not allowed on tribal lands on the Navajo Nation because it is considered trespassing. The nearest camping facilities available are at Canyon de Chelly National Monument; Monument Valley, UT; and Page, AZ.
More Information
Navajo National Monument offers Junior Ranger activities, educational programs, and community events throughout the year.

Follow our social media by liking Navajo National Monument's official Facebook page for updates.


Last updated: April 27, 2022