Guided Tours
There are
no scheduled ranger led tours

to Betatakin and Keet Seel at this time

Ranger guided Betatakin tours will be offered daily beginning May 26th 2019.
Keet Seel is currently CLOSED to public

visitation

and will open to the public May 26, 2019.
The park is currently taking Keet Seel reservations only by phone call.


Call

928-672-2700

.

We do not take reservations for Betatakin which is available on a first come, first served basis during the summer season. Betatakin tours never fill up so you should not have a problem joining a tour when offered during the summer season.
***Please refer to the information provided below to see specific dates and times the cliff dwellings are open/closed to tours.
Caution: If you have hip, knee, heart, respiratory problems or recent surgery, please do not attempt any of the guided hikes.
Betatakin Cliff Dwelling Tour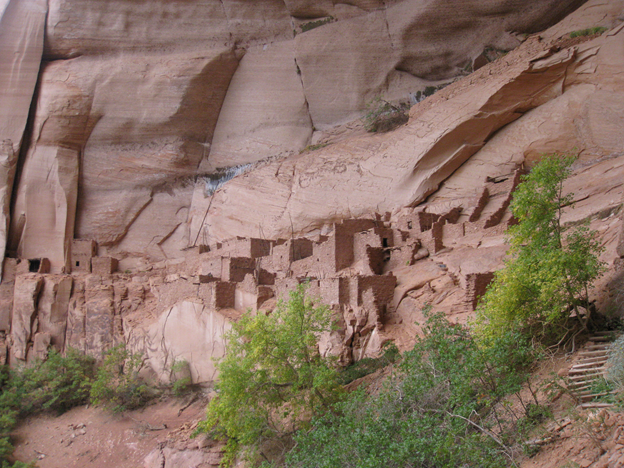 Reservations are NOT required.

A sign up sheet is available at the visitor center's front desk.

Tours are first come first serve and are limited to 25 people per tour.

Please wear proper hiking shoes because the trails are unpaved.

Bring at least 2 liters of water and snacks.

Be prepared to hike in hot weather by bringing a hat, sunscreen, sunglasses, etc.

Please inform park rangers of any injuries or major surgeries and/or medical conditions that would affect your ability to hike.
Due to rock fall hazard in the alcove, THE BETATAKIN TOURS DO NOT ENTER THE VILLAGE. Rangers give program from a safe distance beneath the village.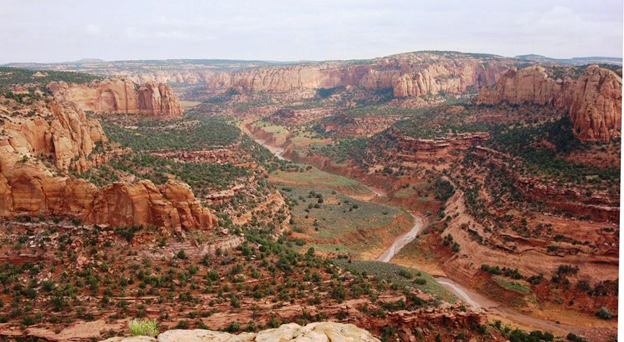 8:15 A.M. Betatakin Tour:This strenuous 5-mile round-trip hike takes 4 to 5 hours using the Tsegi Point Trail. The trailhead begins at 7,300 ft. elevation; loses and regains 700 feet (218 meters).

Visitors are required to drive their vehicle to the trailhead.
NOTE: The 8:15 A.M. Betatakin Tour will use the steep 3 mile Aspen Trail at the end of the season and if there are hazardous weather conditions such as high temperatures or thunderstorms.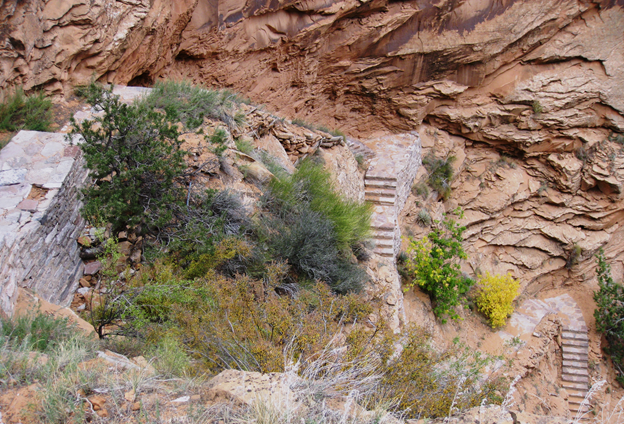 The 10:00 A.M. Betatakin Tour is a very strenuous 3-mile round-trip hike and takes 3 to 5 hours.

The tour begins at the visitor center using the Aspen Trail.

Elevation loss is 700 feet (218 meters) from the visitor center to the bottom of the canyon.
ATTENTION: The 8:15 A.M. and 10:00 A.M. tours are subject to cancellation due to staff shortages and/or safety concerns such as flooding and thunderstorms.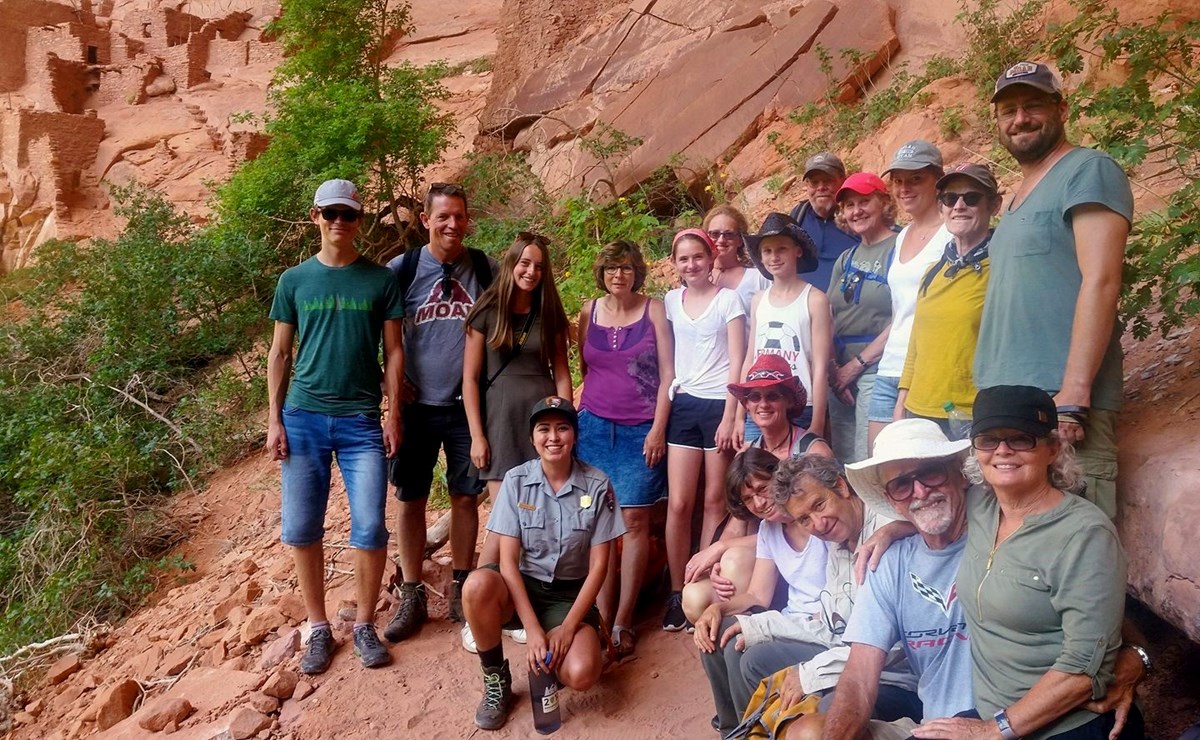 Keet Seel Cliff Dwelling Tour
Keet Seel is currently closed to the public.

Keet Seel is open to visitation from
May 26, 2019 - September 7, 2019
EXCLUDING TUESDAYS AND WEDNESDAYS.
The park is currently taking 2019 Keet Seel reservations by phone call. Call 928-672-2700.
The back country hike to Keet Seel uses a 17 mile roundtrip trail. A free permit is required and can be reserved by calling the visitor center at 928-672-2700.

Hiker(s) must attend a

MANDATORY 3PM hiking orientation

at the visitor center the day before scheduled hike

to obtain a backcountry hiking permit.
***Note: We NO LONGER OFFER an 8am orientation on the day of hike. Plan ahead so your hiking group can ALL attend the orientation the day before scheduled hike.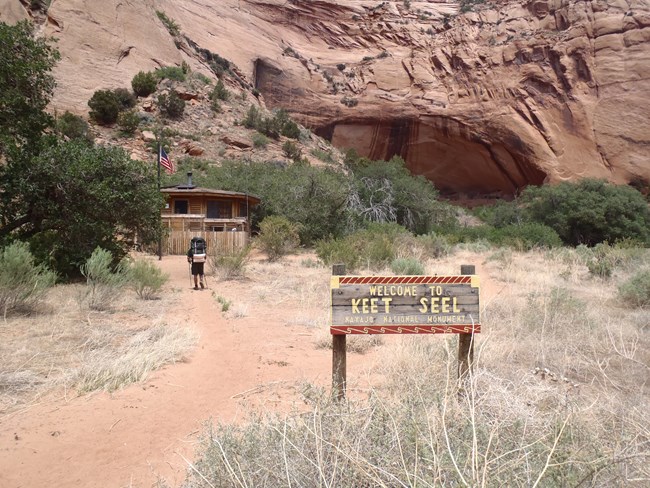 Hikers have the option to do the Keet Seel hike in one day or stay overnight in the designated campground near Keet Seel.
KEET SEEL IS CLOSED ON TUESDAYS AND WEDNESDAYS
Visitors are allowed to OVERNIGHT CAMP in the designated campground at Keet Seel from Thursday to Sunday only.

Mondays and the last day of the season (September 8th) are DAY HIKERS ONLY.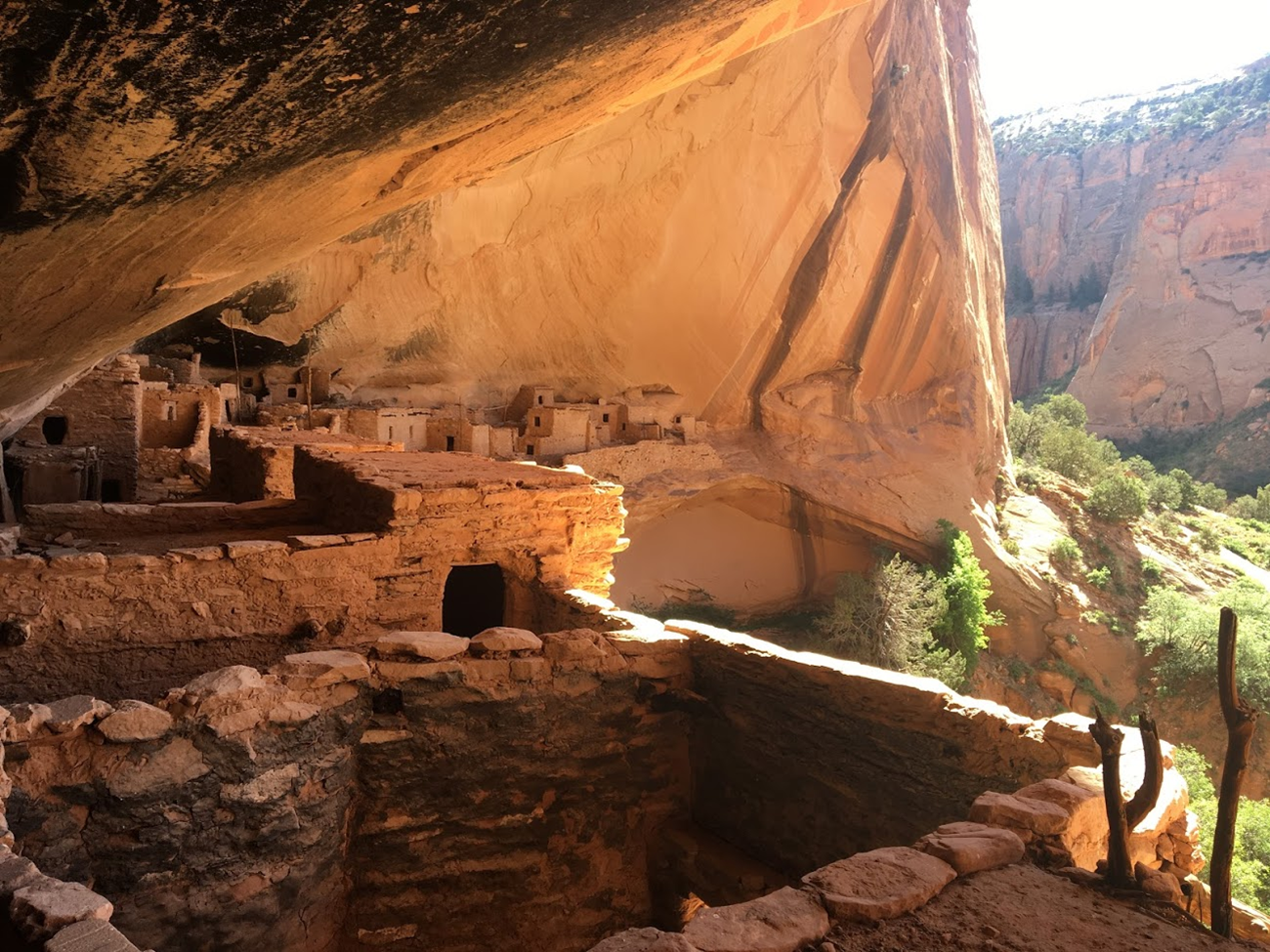 The hike to Keet Seel is strenuous including canyon switch backs and climbing sand dunes. Crossing the stream multiple times is a common occurence on this trail. Quicksand may be present during and after the summer monsoon season (July-August).
There is an elevation loss of up to 1000 feet from the visitor center to the canyon floor.
Bring at least 1 gallon of water per person per day. Drinking from the canyon's stream water is
NOT ALLOWED

.

All Keet Seel hikers should be on the trail and hiking to Keet Seel before 8:00 A.M. DST local time or earlier.
Keet Seel reservations are SUBJECT TO CANCELLATION during severe weather conditions. It is advised to call ahead for weather conditions so that unnecessary trips and disappointments are avoided.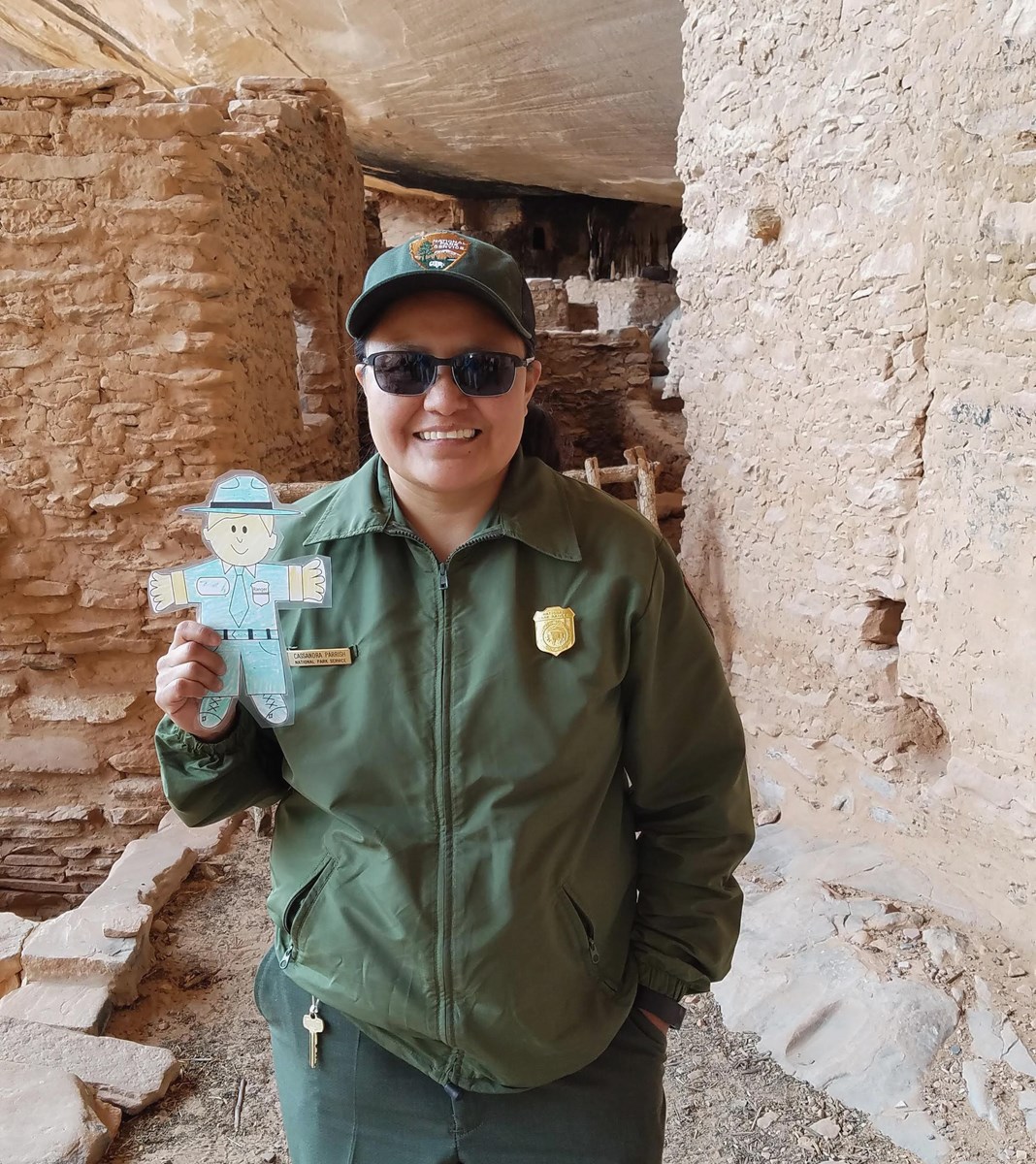 Last updated: May 9, 2019