Directions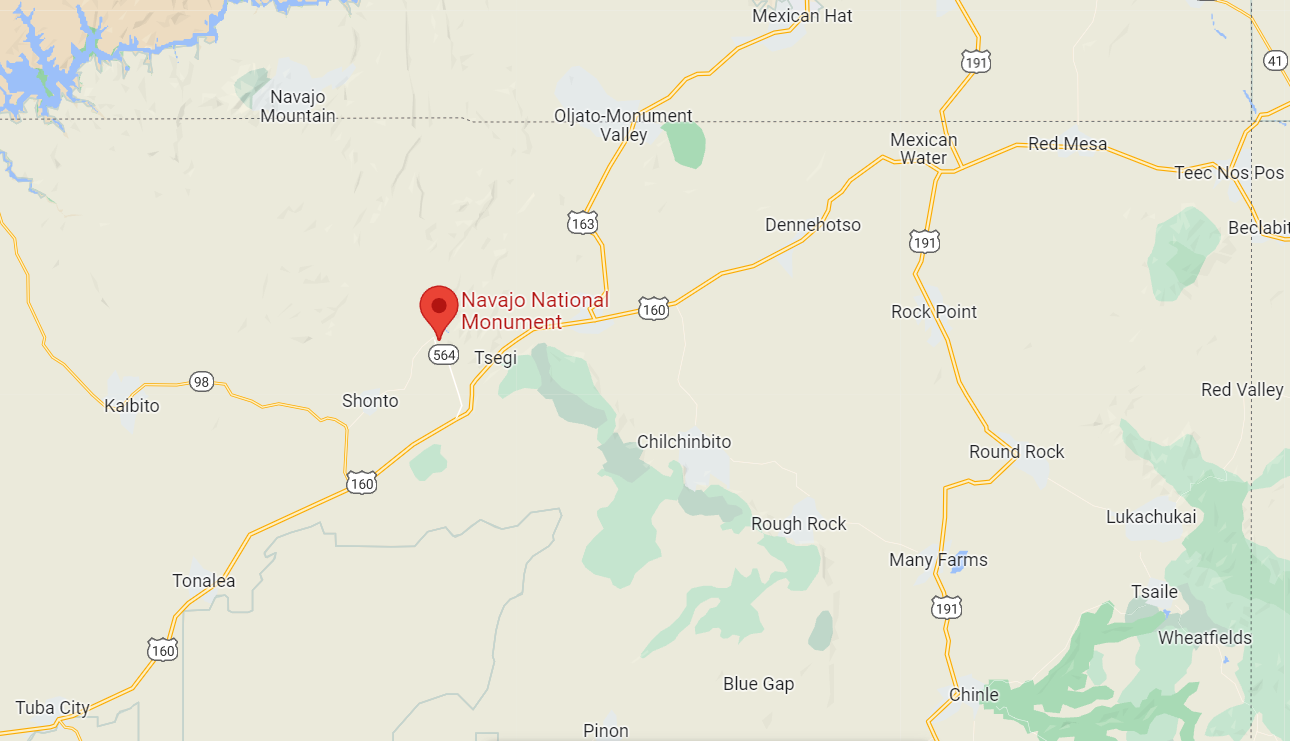 GPS Coordinates: 36° 40' 41.33" N 110° 32' 27.74" W

CAUTION WHEN TRAVELING TO THE PARK
GPS and cell phone services are unreliable throughout the Navajo Nation. Use only the recommended route to enter the park and stay on paved roads.
The RECOMMENDED route to the park is from U.S. Highway 160 then turning north on AZ Highway 564. The park's Visitor Center is at the end of AZ Highway 564 and about 9 miles from Highway 160.

DO NOT use Indian Route 221 from the WEST to enter the park. This is an unpaved dirt road between Shonto, AZ and the park that is used by local residents. Road conditions may be impassable for RVs and cars which may lead to getting stranded without cell phone signal.

OFF THE BEATEN PATH
Navajo National Monument is a free park that offers a picnic area and camping facilities. It's a great place for travelers to stop on their way to and from Page, Monument Valley, and the Grand Canyon.

Navajo National Monument is about 1 hour from Monument Valley Navajo Tribal Park which is located near the Utah/Arizona border off of Hwy 163.


Last updated: August 4, 2023