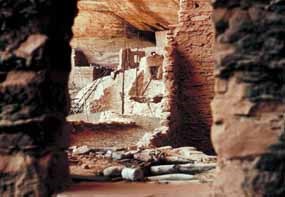 The 17 mile roundtrip backcountry hike to Keet Seel/Kawestima requires a free permit that can be reserved by calling 928-672-2700.
.
Reservations are based upon a first come, first served basis.
The park allows 20 people per day to visit the site.
Keet Seel is open May 26, 2019 - September 7, 2019
EXCLUDING TUESDAYS AND WEDNESDAYS.
We do not allow overnight trips to Keet Seel on Mondays due to closure of Keet Seel visitation on Tuesdays and Wednesdays. Mondays are day hikes only.


A 3pm MDT hiking orientation at the visitor center is required to attend the day before scheduled hike. Permits will be given to hikers after orientation is completed.

Free camping at Keet Seel campground is included with permit for those who wish to do overnight trips to Keet Seel.

Free camping is also available at Sunset View and Canyon View Campgrounds near visitor center, no reservations required unless there is a group over 10 people.