For Kids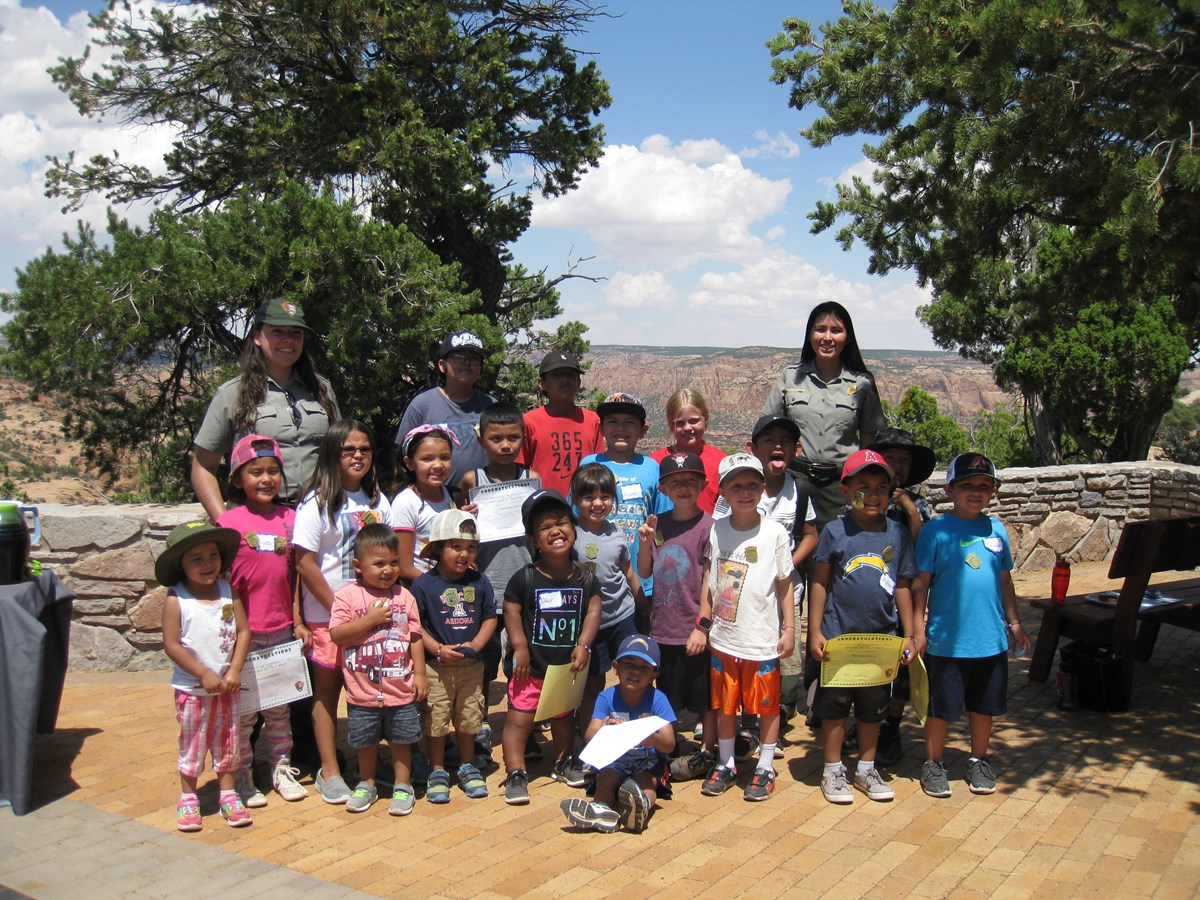 All are welcome to become a Junior Ranger at Navajo National Monument!
There are 4 easy steps to become a junior park ranger:
1. Pick up a free junior ranger booklet at the visitor center's front desk.

2. Complete the activities in the book during your visit by hiking the trails, visiting the museum, and watching the park's videos in the auditorium.

3. Hand the booklet to a park ranger so they can look it over.

4. Cite the Junior Ranger Pledge with a park ranger to receive a badge.
Junior Ranger Day and Overnight Camps
During the summer (June and July), our park offers a few free junior ranger day camps. Youth of all ages are welcome to join park ranger(s) for a few hours and participate in hiking the trails and other planned activities. Day camps are only offered on certain days in June and July so call our park to learn what dates the camps will be.

The park has one free overnight junior ranger camp in July where youth camp with park rangers at the campground and participate in various activities such as hiking and using telescopes to observe the night sky. Call to find out when the park offers the overnight junior ranger camp.
Call us: 928-672-2700 for more information on our junior ranger programs including requesting a junior ranger book to complete at home.
Check out the Junior Ranger website and become a Junior Ranger from home.
Plus: 10% off junior ranger themed item purchases at park store.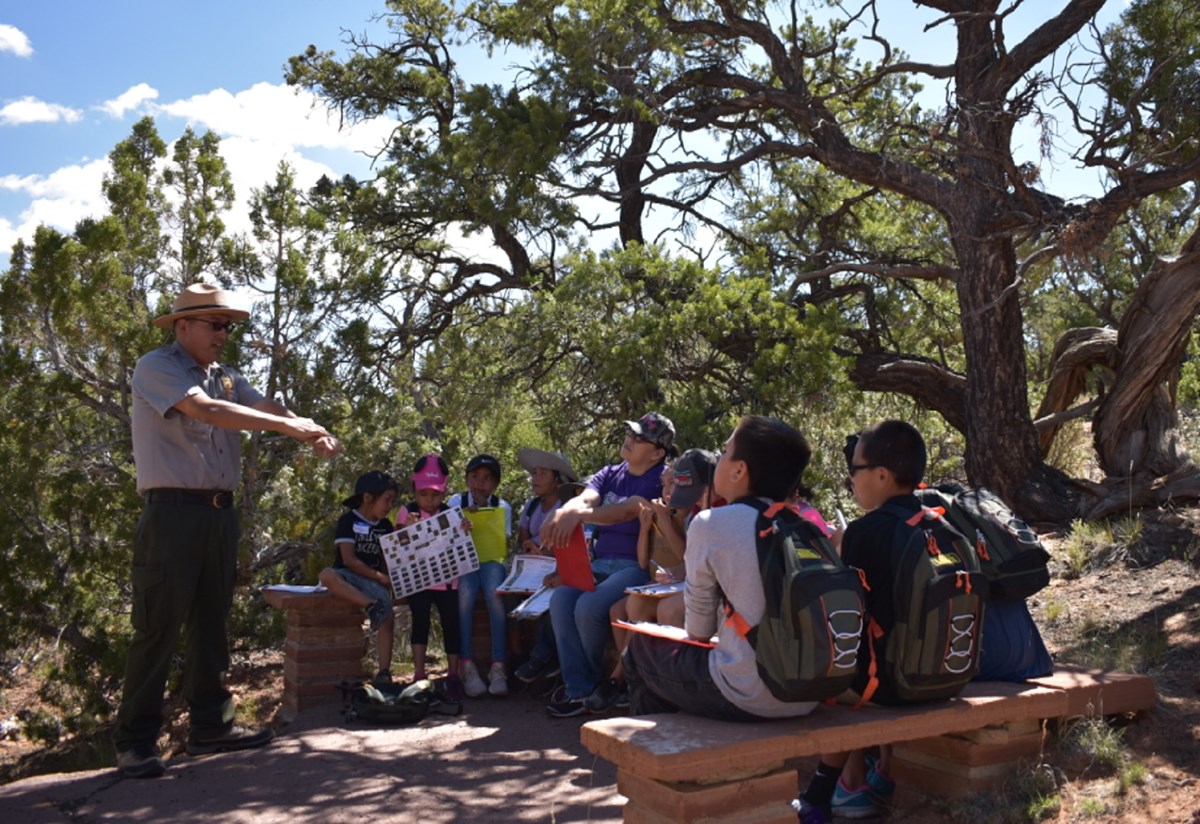 Last updated: January 22, 2020