News Release
National Park Service issues a Finding of No Significant Impact for Double Arch Bridge safety improvements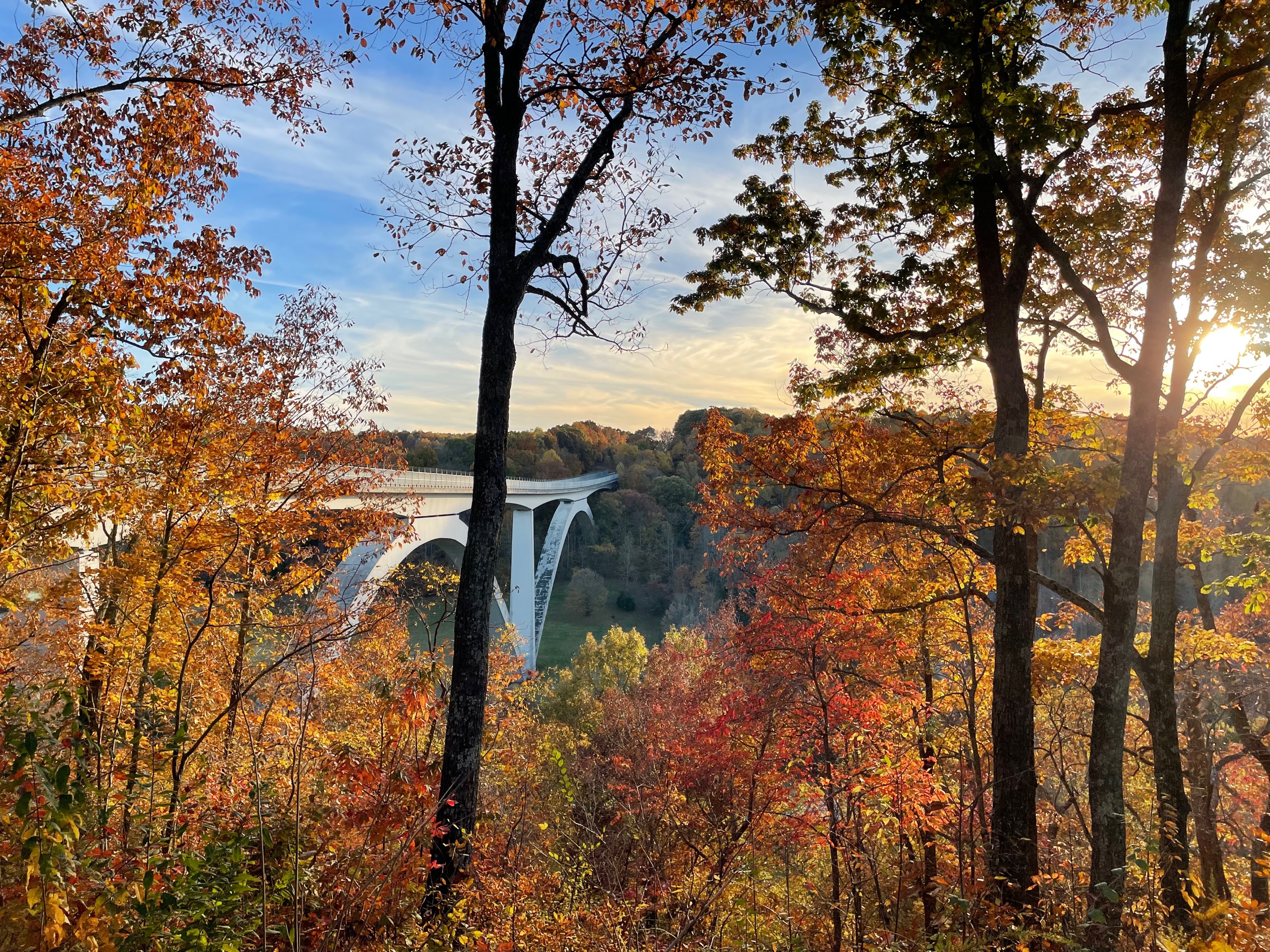 News Release Date:
November 4, 2022
Contact: Mandi Toy, 662-680-4017
TUPELO, Miss. – The National Park Service (NPS) issued a Finding of No Significant Impact (FONSI) for the Double Arch Bridge Safety Improvements Environmental Assessment (EA) to install a permanent safety barrier to deter suicide at the bridge on Natchez Trace Parkway in Williamson County, Tennessee.   
Potential impacts associated with the construction of a permanent physical suicide deterrent system at the Double Arch bridge were reviewed and the preferred Alternative 1 was selected. The selected alternative consists of installation of vertical posts with angled returns supporting woven stainless steel wire mesh. This design minimizes changes to the original bridge. The FONSI and EA are available on the NPS Planning, Environment, and Public Comment (PEPC) website at https://parkplanning.nps.gov. 
If you know someone in crisis, call or text the 988 Suicide and Crisis Lifeline at 988.  
About the Double Arch Bridge. Constructed in 1994, the 1,572-foot-long bridge spans across Birdsong Hollow approximately 155 feet above the valley. The bridge was the first segmentally constructed concrete arch bridge in the United States and in 1995, received the Presidential Award for Design Excellence for its innovative design. It is eligible for the National Register of Historic Places because of its exceptional design and construction. 
### 
Last updated: November 4, 2022