Plants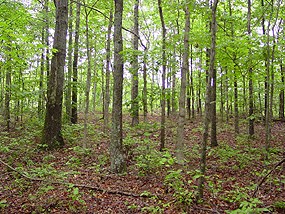 The Natchez Trace Parkway contains a huge and diverse array of plant species by virtue of it being a 444 mile long park oriented in a generally north-south direction. This enables it to contain representative habitat from four ecosystem provinces: the eastern broadleaf forest at the northern end of the park is dominated by hickory and oak species, while the lower Mississippi riverine forest at the opposite terminus features beech and oak species adapted to warmer conditions. In between the two extremes lie the outer coastal plain mixed forest and the southeastern mixed forest, both of which contain more of a pine and hardwood mix. Add to this diverse array of ecoregions the fact that the parkway traverses eight major watersheds, and it is not surprising that as of now nearly 2,200 plant species have been documented in the park. More will surely follow as additional studies are completed. But while this diversity of species is impressive, more readily apparent is the ever-changing beauty of the park's vegetation, whether it be the
flowers of spring
, the lush greenery of summer, or the magnificent
fall colors of autumn
.
Come back later, we are working on this page.
Select a Park:
Select a Species Category (optional):
Search results will be displayed here.

Visit NPSpecies for more comprehensive information and advanced search capability. Have a suggestion or comment on this list? Let us know.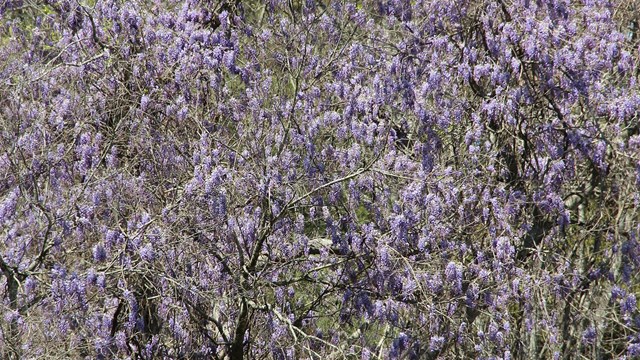 Bad Plants, Bad Plants, Whatcha Gonna Do
Privet, kudzu, wisteria, Japanese cogon grass, and honeysuckle are native to other areas of the world. They can harm native habitats.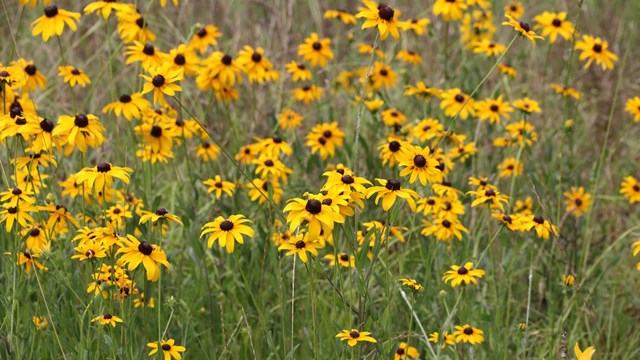 The Parkway Wildflowers are Magnificent
Some Parkway wildflowers can be seen from your car. Take some time and experience woodland wildflowers on a trail.
Last updated: February 7, 2022