Common Wildflowers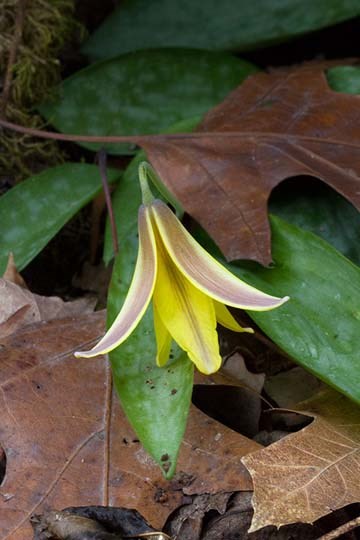 More Than Just a Pretty Face...
The Natchez Trace Parkway is vibrant with wildflowers in the spring, and continues to put on a show through October. The wildflowers of the Parkway provide more than just beauty. They provide nectar for butterflies and hummingbirds, seeds for mice and birds, and browse for deer. They also stabilize the soil and are traditional sources of medicine--some still in use today. Please enjoy the flowers, but leave them as you found them.
Where to Look
Although you can see many wildflowers while driving along the Parkway itself, the best way to see a variety is by walking one of the trails. These trails, which take about 20 to 30 minutes to walk, stand out as some of the best. Please remember to being water and insect repellent with you.
Rock Spring, Milepost 330.2
Rock Spring has wonderful spring wildflowers, but is probably best known for the jewelweed that blooms in the summer and autumn. The jewelweed attracts migrating hummingbirds in September, so bring binoculars.
Chickasaw Village, Milepost 261.8
The Chickasaw Village prairie is being restored and maintained through a regular burning program. As a result, summer prairie flowers abound. Take a walk along the Natchez Trace National Scenic Trail through the prairie. You'll find the most diversity closest to the Parkway road.
Cypress Swamp, Milepost 122.0
Cypress Swamp's moist soil provides a haven for wetland wildflower. Visit in the spring and early summer for the best variety, and keep your eyes open for herons and alligators, too.
You can obtain a wildflower check list by stopping by any of our Parkway visitor centers during business hours. You can also call the Parkway Visitor Center at 1-800-305-7417 or 662-680-4027 to request a copy by mail.


Our blooming flower albums will grow over time. Please check back for updates. 
Last updated: March 16, 2022