American Indian History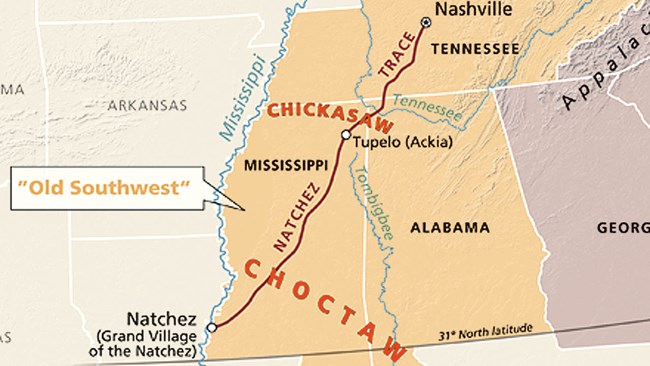 The Choctaw, Chickasaw, and Natchez are some of the most historically significant and influential groups of people to have lived along the Natchez Trace. These American Indian nations were some of the first to establish the Natchez Trace, ushering in an era of trade and travel through this region for centuries. 

Along what is now the Natchez Trace Parkway, the Chickasaw people lived in the northmost region, the Choctaw were in the central area, and the Natchez were the southermost of these three tribes.
 
The people of the Chickasaw Nation, the Choctaw Nation and the people of the Mississippi Band of Choctaw Indians are alive and well today. Visit their webpages to learn more about these modern American Indian tribes.
Natchez  
When you visit Natchez, MS you are visiting the heart of the ancient Natchez homelands. This great nation once thrived in this area, traversing the waterways, establishing trade and travel along the Natchez Trace, and excelling in warfare and diplomacy for years.
Last updated: February 3, 2022