Classroom Visits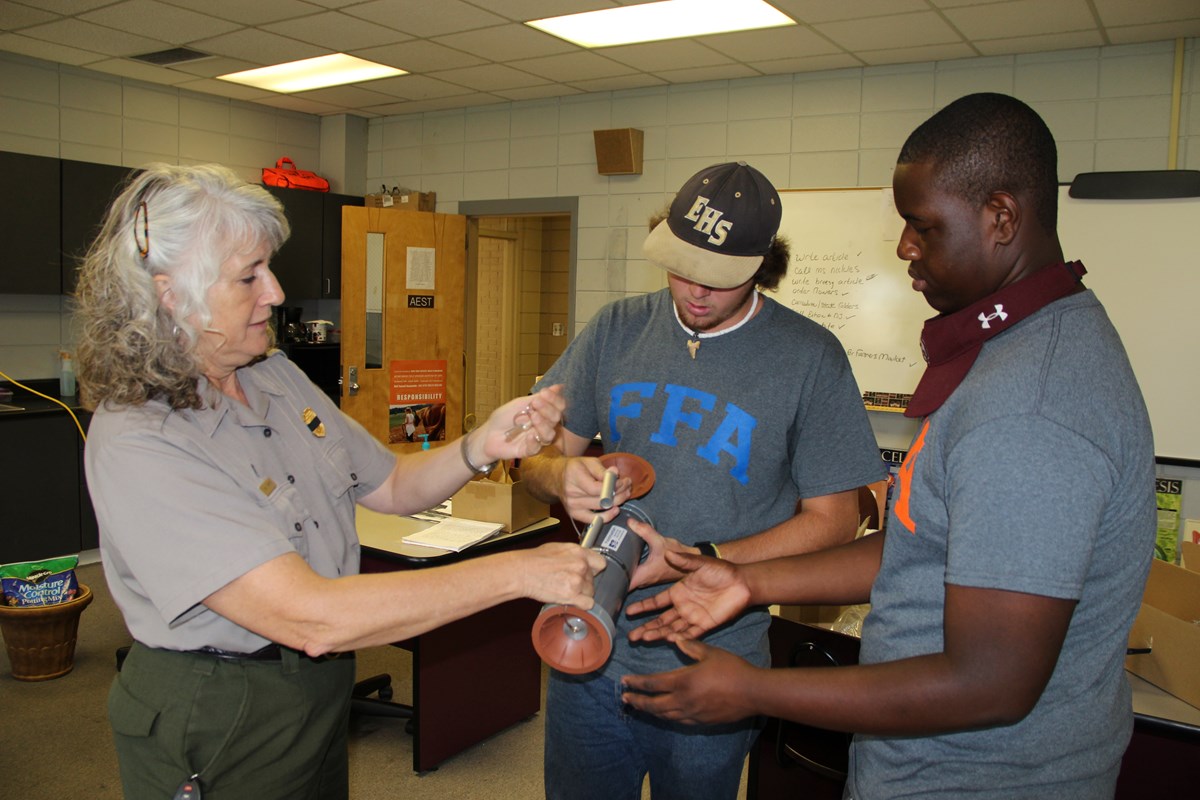 Bring the Natchez Trace Parkway to your classroom!
Although nothing compares to an in-person visit to the Natchez Trace Parkway, a field trip may not be practical or possible for your school or organization.Classroom visits are a very exciting way to introduce your students to the Natchez Trace Parkway by having an intepretive park ranger come and teach your students about the Parkway's vast historical and natural resources.These interactive education programs are a great way to enrich your classroom activities and bring your in-class lessons to life. Your students will learn about the Parkway through a hands-on, fun experience that they all will surely remember.

Take a look below to see the classroom visit programs we currently offer in the different districts we have on the Parkway.
Northern District: Near Nashville, Tennessee
Every Kid Outdoors Program (EKO)
This fourth grade program highlights the special roles played by the National Park Service in preserving our shared natural, cultural, and historical heritage. Students will learn about their backyard National Park site, the Natchez Trace Parkway, and how the park theme ties into the larger story of early American history. At the end of the program, teachers will be shown how to print the Park Passes for each of their students. These passes will allow them and their families free access to all federal parks, lands, and waters through August 31, when they begin their fifth grade year. Availability: This program is for fourth grade only and is available for schools in the Tennessee counties of Davidson, Williamson, Hickman, Maury, Lewis, Lawrence, Wayne.

Contact Meriwether Lewis Death and Burial Site by calling 662-322-7324 or emailing Jeremy_Childs@nps.gov to schedule a classroom visit.
Central District: Near Tupelo, Mississippi
We are not currently offering classroom visits in this district at this time.
Southern District: Near Natchez, Mississippi
We are not currently offering classroom visits in this district at this time.
There are a number of virtual program options available!
Please call (662) 680-4027 to speak with a ranger or
e-mail us
if you have additional questions.
Last updated: May 10, 2022