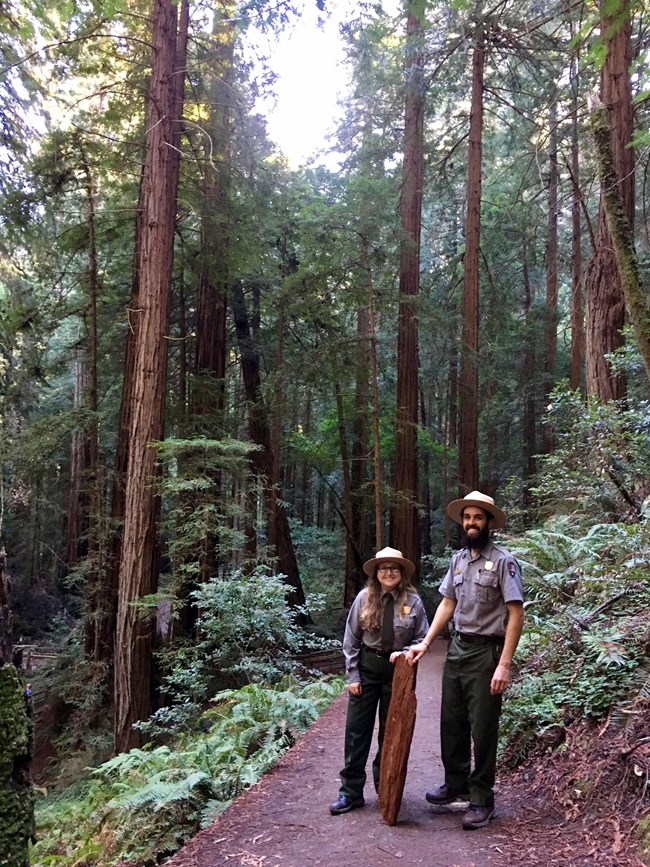 Attend a Tree Talk:
Rangers and volunteers present 15-minute talks and guided one-hour tours when staffing permits. Check the program board at the park entrance for times and locations of talks and tours. No reservations necessary.


Comience su aventura en su parque nacional.
Ofrecemos pláticas sobre los árboles de 15 minutos en español los sábados y domingos a las 12:00 y las 2:00.
Se reúnen en el Pinchot Tree.

***************************
Besides taking in a talk or tour, there are other ways to enhance your experience at the park. Muir Woods offers two self-guided programs that may be purchased for $1 each at the Visitor Center.